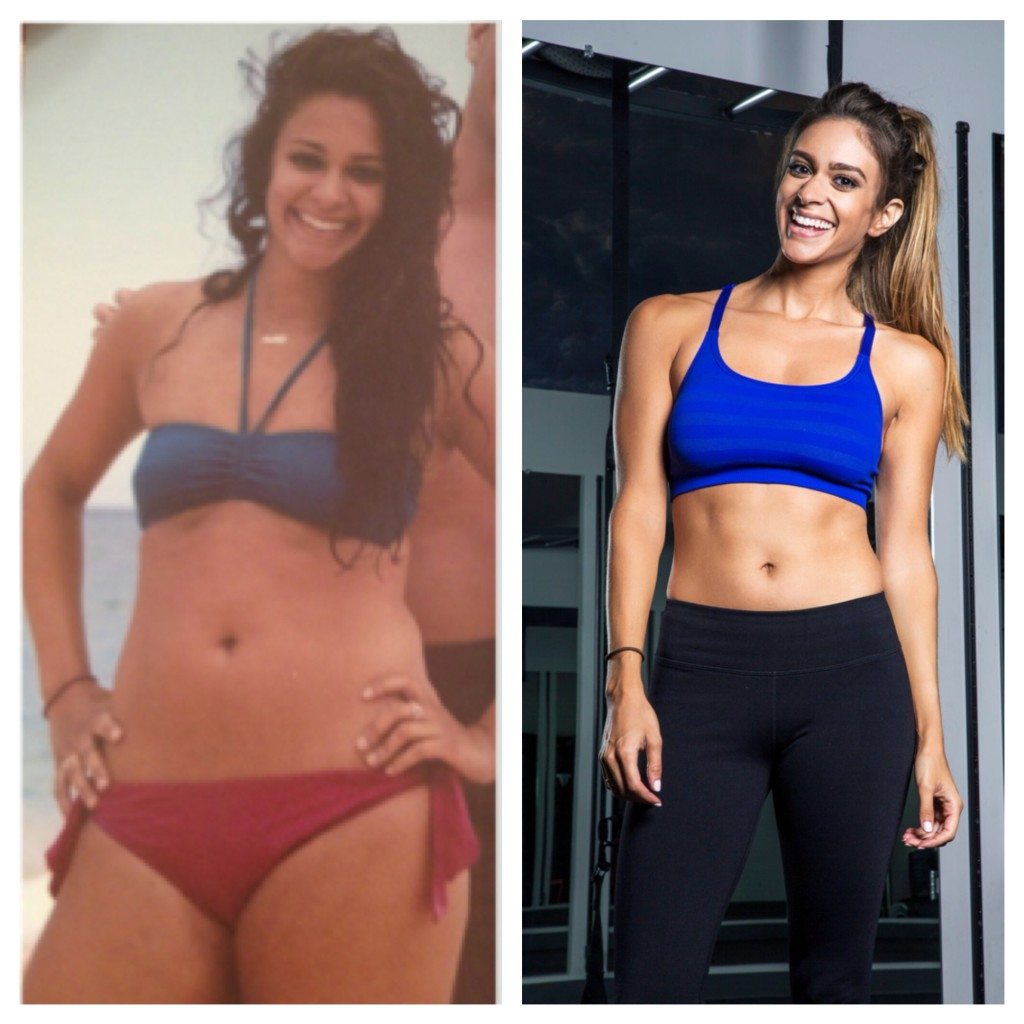 THE STORY BEHIND THE BRAND…
The picture on the left was taken on a family trip to Hawaii right after my freshman year of college — aka the "Freshman 15."
I grew up dancing competitively and always had a "dancer" body with more leg muscles. I had never stepped foot in a gym before my freshman year at USC. It was extremely intimidating going to a gym that was packed with frat guys–let alone I had no idea how to workout, lift weights or use the machines. There's no mandatory class in high school or college about how to workout and eat right, so naturally it was pretty scary going to the gym. I would go to the gym and just get on the cardio machines, stretch and do the only ab workouts I knew how to do from my dance days, followed by a Jamba Juice smoothie that I thought was healthy, but really it was pure sugar.
Living in the dorms with an endless meal plan and not so healthy dining halls didn't help, either. I remember I loved my lattes, blueberry muffins and pizza. While I still love all those they don't make up my normal diet today. Going away to college is a big lifestyle change and while I succeeded in class and socially, I didn't have the tools to guide me and help me be my best personally. After freshman year, I knew I had to make a change as I had lost confidence in myself and didn't like the way that I looked.
Luckily, sophomore year I lived literally two steps from the school gym, so I was able to get in there more and start learning how to workout properly. Exercising was a vehicle that not only gave me endorphins to help me feel good emotionally, but also physically! I set out to learn how to exercise and eat right, but quickly realized that mainstream fitness information and resources available to girls my age were fragmented, confusing, misleading and almost non-existent. Surprisingly, I gained more fitness and nutrition knowledge by reading all of my brother's fitness magazines and researching the science behind exercise and nutrition. And, it didn't take long for me to realize that I was one of a handful of girls that ever stepped foot into the weight room at the USC gym as I started to gain more confidence with exercise.
By Junior year, I was a little more versatile and confident in the gym, but still had a lot to learn. I immersed myself in the industry interviewing everyone that gave me the opportunity to chat with them and learn from them.  I was given the opportunity of a lifetime to intern for Kim Lyons, former NBC's Biggest Loser celebrity trainer and now a close friend and mentor. She encouraged me to continue learning and to start a blog to share my new healthier lifestyle and help other college girls learn how to workout and eat healthy on campus. Little did I know at the time that that blog would turn into what The Strong Movement™ is today.
By Senior year, my body had visibly changed as I had toned up and lost some of that Freshman 15 fat. I walked around more confidently and friends and other students at USC began to notice and started asking me to train them and create custom meal guides for them. Again, I was reminded about the lack of fitness and nutrition resources available to college girls. Girls wanted guidance on how to properly workout at the gym to achieve their fitness goals. Additionally, they wanted information on what to eat to compliment their active lifestyle and workouts. The same information I had wanted for myself months before.
The more time I spent at the USC gym, the more I observed girls spending hours on end in the cardio room and then heading straight to Jamba Juice or Yogurtland for their post-workout meal. I began to ask girls what their fitness goals were and their responses included, "losing weight" and "toning up." However, they believed that lifting weights and training like a guy would "bulk them up" and "get them big," which is why they stuck to the cardio machines and followed the latest trends about how women should exercise, workout and eat (cardio and juice cleanses!)   This is when it dawned on me that I needed to create a resource and be the resource that women could trust for fitness and nutrition advice.
I realized that I was blessed with the ability to motivate and inspire others and knew I had to find a way to share information and inspiration to live our best lives and achieve our dreams—fitness, personal and professional. Thus, the foundation of The Strong Movement™ was born to empower women to become their best self and build a Strong Body and Strong Mind in the process.
After graduating college in 2012, I earned my Personal Training and Fitness Nutrition Specialist Certifications from the National Academy of Sports Medicine and continued to learn everything I could about fitness and nutrition. As I customized more fitness and meal plans for friends, I realized I wanted to help as many women as possible, especially college girls. It was then that I decided to start creating The Strong Movement™ Strong Girl Guides so I could help more girls learn how to exercise, eat right and gain the confidence to live the life of their dreams.
I'm humbled The Strong Movement™ community is growing today and I'm able to help Strong Girls all over the country build Strong Bodies, Strong Minds and help them live positively and accomplish their goals in all aspects of their lives. I know we can all support and empower one another as a community of women with the same desire–to be fit, strong, happy, healthy, confident and successful women.
I invite you to explore the website, blog and resources on TheStrongMovement.com! Also, follow @TheStrongMovement on Instagram for daily inspiration!
Cheers to Confidence, Strength + Happiness!
Love + Sweat,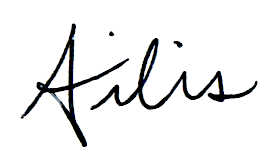 xoxo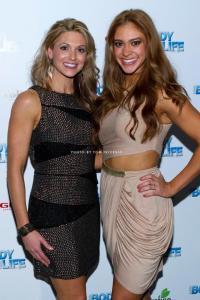 With Kim Lyons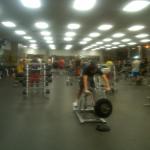 USC Lyon Center Circa 2011
Where are all the Strong Girls?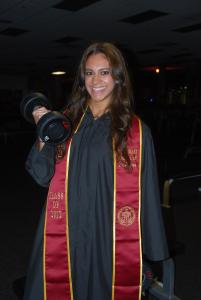 Graduation Pic in the Gym!