Age: 26
Toronto, ON
Education: University of Southern California
Life Coach + Director of Aim Studios

Tell us about yourself!
I am a life coach, fitness instructor and founder of Aim Studios.  I spent 7 years in Los Angeles where I graduated from USC and worked in the business side of the Entertainment Industry.  Last November, I decided to move back to Toronto to be closer to my family and make a career shift.  Aim Studios was born out of my love for dance and my mission to empower people and help them grow.  I work with my clients to create customized personal growth plans to help them achieve what they are aiming for!
What does Strong mean to you and what makes you a Strong Girl?
To me, strong means self-love and dedication! It is a beautifully loving thing to build strength in your body and mind.  What makes me a Strong Girl is the dedication to personal growth 🙂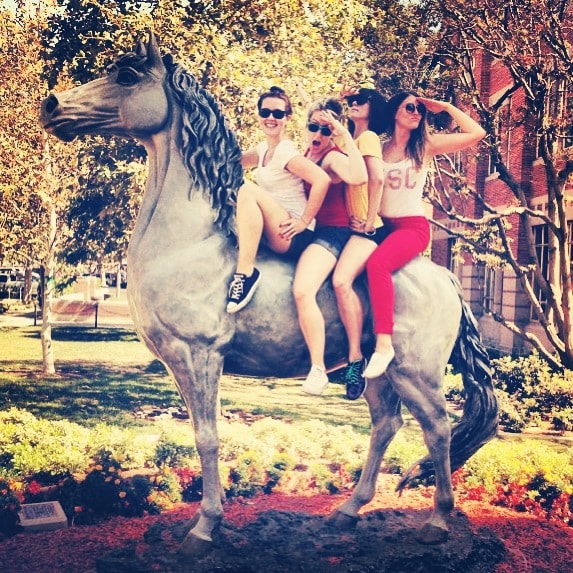 What do you love about The Strong Movement?
I love the empowerment and education that it provides for women. It debunks all the myths about working out and nutrition, and creates a sustainable framework for personal growth and change.
When did you discover fitness & healthy living and decide to make it a part of your life?
Since the age of 4, dance has been a major part of my life. I wasn't dancing as much in my early twenties, so I explored other activities and workouts to stay in shape. The Strong Movement Strong Girl Guides have upped my education of the fitness and nutritional elements of a healthy lifestyle.  Before the Strong Movement, I only did group fitness classes.  Now, I really enjoy doing weight training at the gym and feel more confident in knowing my way around the gym and WHY each element of my workout matters.

What challenges and/or injuries have you had to overcome on your fit journey?
The aerial fitness training led to tendonitis in my shoulder. My strength training in the gym, combined with going to the chiropractor, helped me to rehab my shoulder by creating stronger muscles to keep it more in alignment.
What challenges have helped shape who you are?
I have experienced every spectrum of light on the scale, ranging from the darkest of dark moments with anxiety and depression to the lightest of light… moments of pure joy and grace. I now have realized that I experienced this rollercoaster of emotional spectrum so that I can work fearlessly with people wherever they are on that spectrum.  I believe some of people's greatest gifts lie suppressed and hidden in these dark, shadowy parts of themselves. Typically these are parts that they have disowned at some point in their lives.  I love it when people find the courage to lean into the shadows with curiosity, and together we can help them uncover and reclaim some of their gifts that have been hiding.

What do you wake up looking forward to and excited about every day?
I look forward to the surprises and the unknown that the day might bring.
Do you have any daily rituals?
I meditate every morning to prime myself for the day. Visualization meditations did the trick for me to make it a daily routine.

What's one healthy, positive habit that you're proud of?
One habit that I am proud of is a daily email practice with an accountability partner. We send each other emails at the end of each day to check in and see how each other are staying on track with our goals.
What keeps you motivated when the going gets tough?
My new favourite saying is, "Confidence is NOT the antidote to doubt. Commitment is the antidote. Confidence is the outcome," – Rick Tamlyn.  When the going gets tough, I remember to stay committed and it helps carry me through any doubt or fatigue.

How do you maintain balance and make time for yourself?
I changed the word balance to integration in my own vocabulary. I've shifted my mindset and belief that self-care is not a luxury to balance with work, but rather a necessity I need to integrate into my life in order to operate from my best self every day. The book, "Rhythm of Life," by Matthew Kelly helped me discover my own personal regimen to make sure I am operating at my full potential.
What's in your gym bag?
Wireless headphones, lacrosse ball, Thera-band, and most importantly – my Swell bottle (love!).

What do you love about your mind and body? 
At Aim Studios, we use a mind x body x soul approach to personal growth. I believe that the three multiplied together can achieve more than any individual part can imagine. When these things are used together and aligned, the result creates a flow & ease that is true empowerment!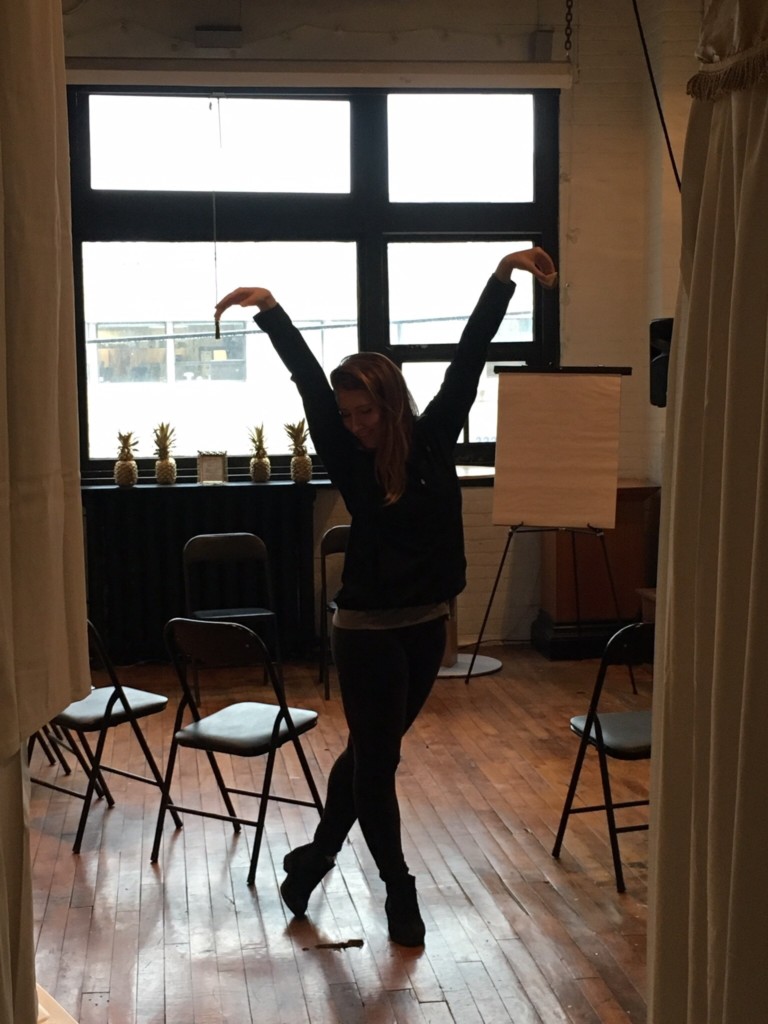 Favorite Workout:  Pound. Rockout Workout. and AIR Aerial Fitness
Favorite Pump Up/Workout Song? Jungle by X Ambassadors
Favorite Strong Girl Meal? Strawberry Shortcake Protein Pancakes!!! YUM
Favorite Healthy Snack: Green juice
Favorite Fruit and/or Veggie: I love me some cauliflower!
Favorite Splurge Meal: Tacos!! Any Mexican food really…
Favorite Quote: "The mind, once expanded by a new idea, never returns to it's original dimension," — Oliver Wendell Holmes
Let's connect…
Website: www.aimstudios.ca
Facebook: www.facebook.com/aimstudios.ca
Instagram: @aimstudios