Rachel Elizabeth
Age: 31
Fitness Personality, CPT-CSN, Sports Model, Speaker/Host, Author
Hollywood – Los Angeles, CA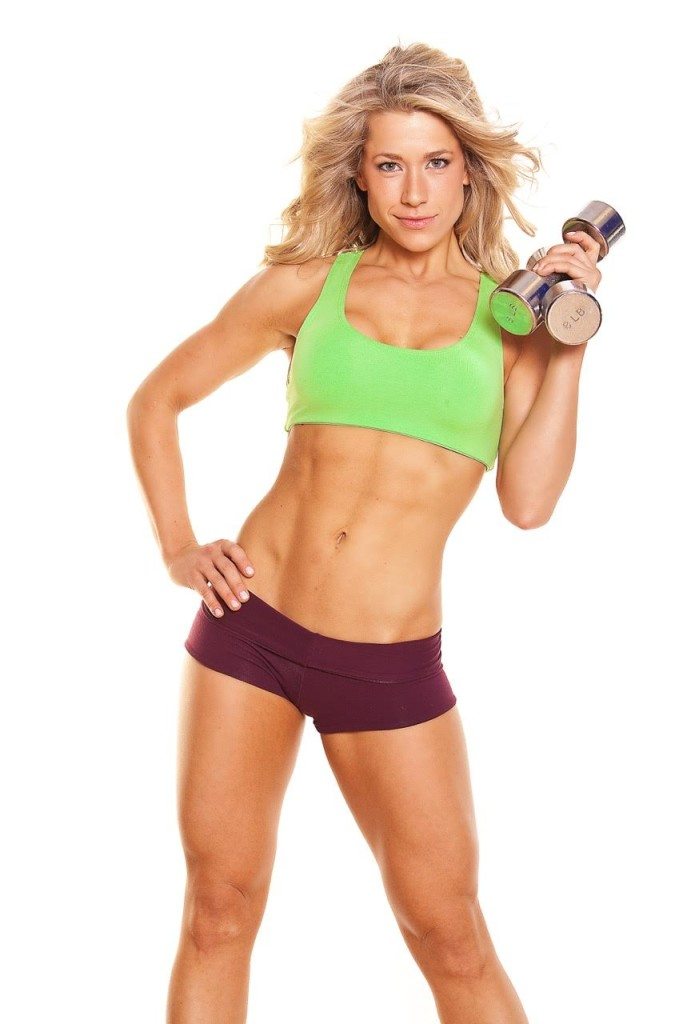 Tell us about yourself!
I'm a little country, a little city, a little rock and a little hippie! Ha! I do a lot of things, but at the end of the day, I'm a performer and entrepreneur, I love Jesus and I love people.
When did you discover fitness & healthy living and decide to pursue a career and/or teaching within the industry?
I've been an athlete my whole life but it wasn't the focus of my life until the end of college. The truth is, I was going into advertising with a major in communications and a minor in fine arts, but I was raped the summer before my junior year and the only place I found strength and empowerment was in my faith, and weight training. I learned about nutrition at the same time and when my body and life changed drastically (skinny fat to fit – big transformation!) I just wanted to tell everyone! I subscribed to women's fitness magazines and read everything about fitness and nutrition I could get my hands on, and decided that I wanted to be on the cover of one of them and tell my story to help as many women as possible through my experience. After college graduation I moved to Seattle WA and became a personal trainer and signed with my first modeling agency. So that's how it all started! I still love fitness, but for much healthier reasons now. There has been a lot of healing and while I am still on a mission to empower and educate women and improve lives through sharing my story, God has taken me a very long way. I'm excited for whatever comes next!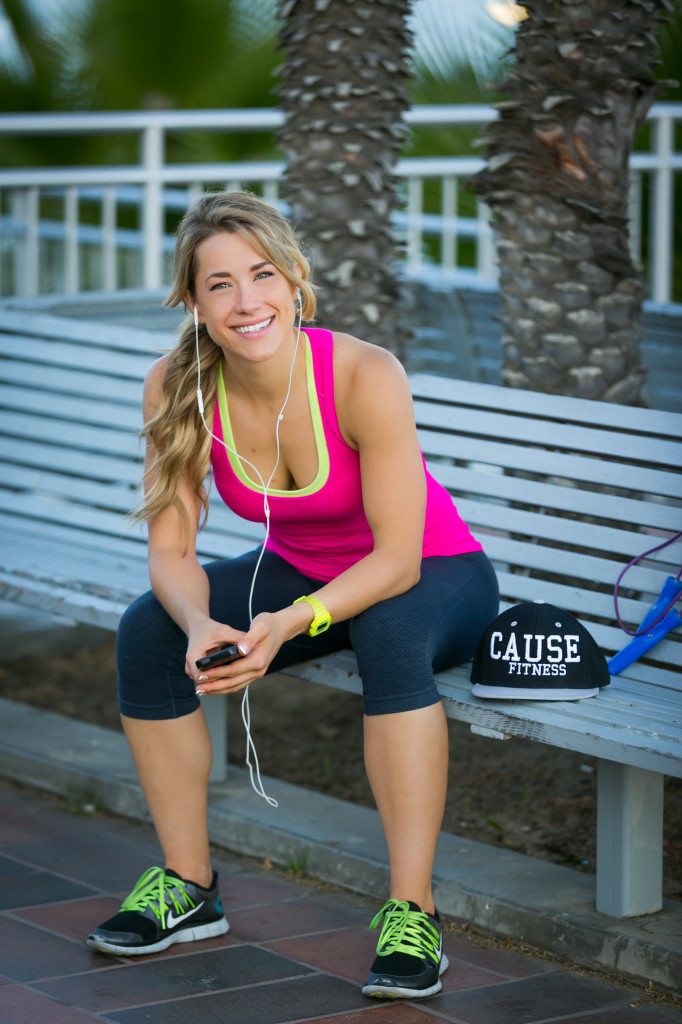 What do you wake up looking forward to and excited about everyday?
Honestly, my quiet time in the morning reading my Bible and praying. That sounds so religious, but it's truly a relationship; conversation with God who loves me! Who wouldn't look forward to that! My whole day is off if I miss that time. Other than my morning meditations, I love anticipating new opportunities, phone calls, connections – basically I love looking forward to surprises! Life is adventure!!
Do you have any daily rituals?
First thing in the morning (with a cup of coffee) is my quiet time with Jesus and my journal. I try to have a green juice before any food too (depending on what's in the fridge). I also make it a goal to sweat daily. Even if it's not a training day, I do something that makes me sweat. 🙂 Last thing before bed I set my coffee auto brew, write out the next day's planner/schedule and to-do's (frogs and ships), and I pray (gratitude and petitions).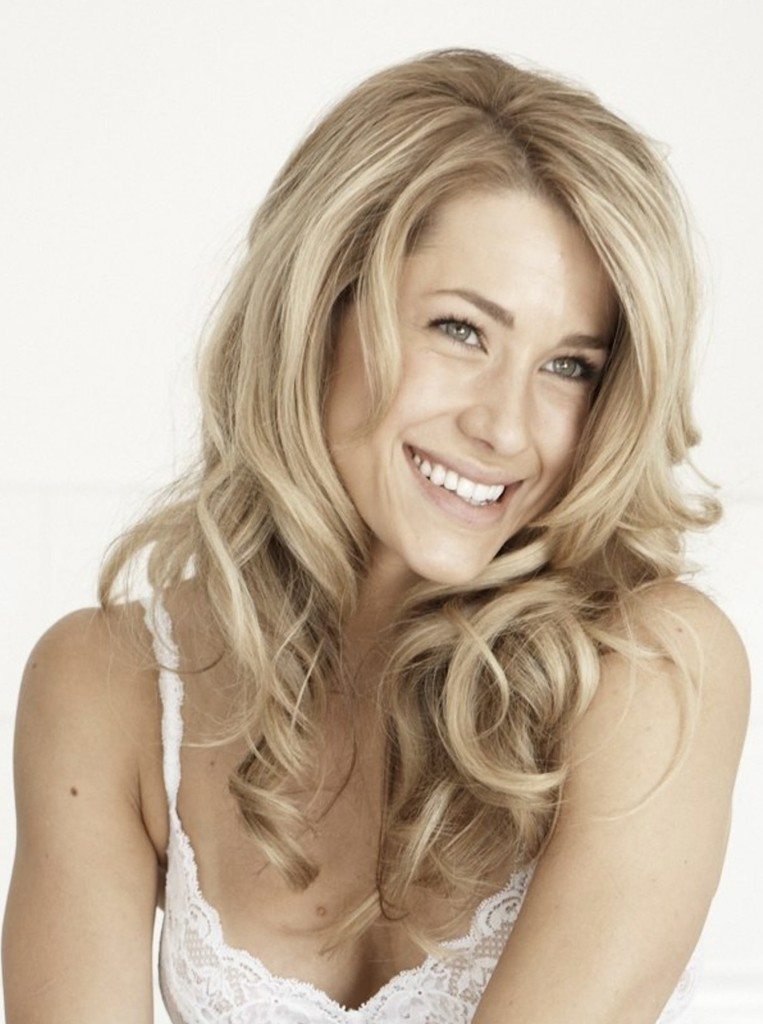 What's in your gym bag?
BCAA's, chapstick, gum, earbuds, Tom's deodorant, plastic forks (they always come in handy), hair ties, stop watch, waterproof mascara, wrist wraps (for deadlifts of course), hand cream and a lacrosse ball (for trigger point massage).
What challenges and/or injuries have you had to overcome on your fit journey?
Sexual abuse and it's repercussions on my confidence, identity, etc. was of course a major trauma and turning point in my life. But I also had to recover from metabolic damage after overtraining for NPC Nationals in 2013. Lots of slowing down and resting when I didn't want to was a hard but such a good lesson to learn.

What keeps you motivated when the going gets tough?
My 'why' – I have a vision for my career: to reach a level of influence where I'm able to help millions, especially orphans and young women, change their lives through fitness in every area of life. It's what my brand "Cause Fitness" is all about. Remembering why I'm doing all of this keeps me going. My faith keeps me going: I know God is doing something with my life I can't even see yet, but if I trust Him and stay faithful with what's right in front of me it will manifest in His perfect timing. My family motivates me: I don't have a family of my own yet, but I'm the oldest of four kids in my family and my younger siblings are why I do what I do. I want to inspire them and be brave for them because they've inspired and championed me over the years so much. My parents: I'm so blessed to have the most amazing parents! My dad is an athlete (masters swimmer/triathlete) to this day, and my mom's unshakable faith and unconditional love and determination inspire me to no end. They're my heroes.
How has exercise and healthy living increased your confidence and self-esteem?
After my abuse I began running as a way to escape the trauma, but it began to become unhealthy (I ran too hard too long – it was breaking me down). When I found weight training, I found power, strength and something that would build me up instead of break me down. Now I don't workout – I train! I train to see what other amazing things my body can do. I'm passionate about being playful and challenging myself. It's something I share with clients now too.
What do you love about your body?
Strength, power, flexibility, ability, possibilities, curve, femininity, speed, agility, and the increased willpower and discipline that comes with training it and carries over into every other area of my life!
Who are Strong Women in your life that inspire you?
My Grandma Murray (dad's mom) for her can't-ever-won't-ever give up attitude – she was a senior Olympics gold medalist swimmer, she's still active in her 80's and she still thinks she's in her 40s or 50s! 🙂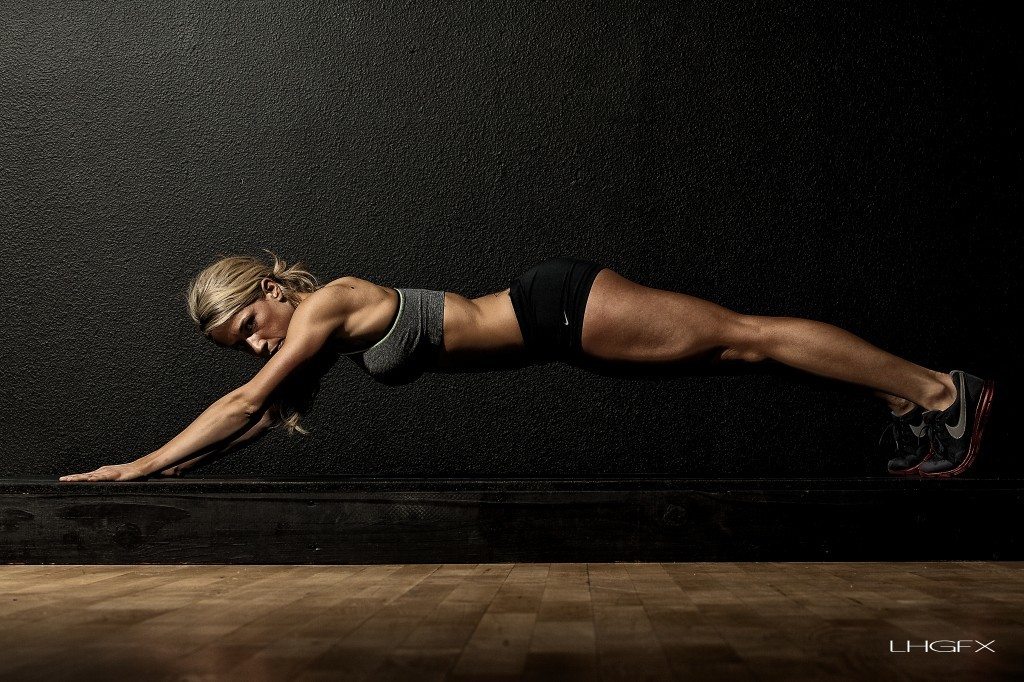 What does "STRONG" mean to you?
Tenacious, self-controlled, courageous, dauntless, unwavering/steadfast, persevering…integrity, discipline, sacrificial love, selflessness, faithfulness, meekness (strength under control)…
What makes you a Strong Girl?
I never give up and I trust my intuition. That and wanting and striving to be more of all of the things listed in the previous question's answer. 😉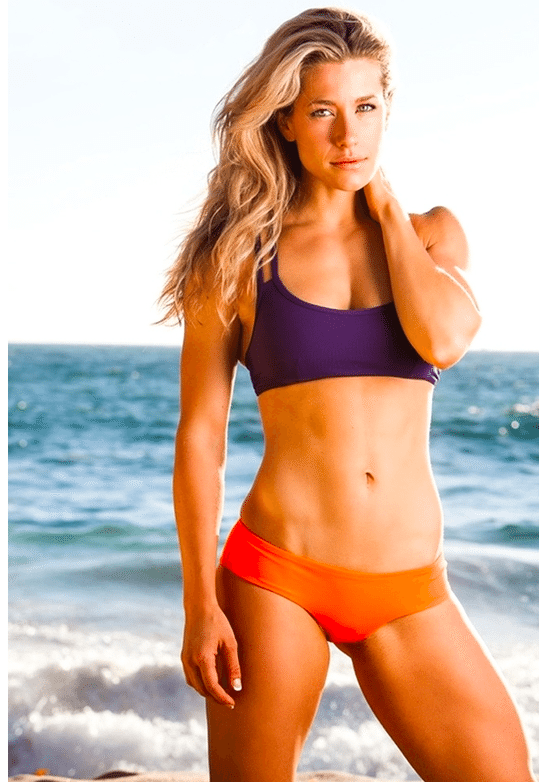 SPEED ROUND…
Favorite Workout: Olympic lifts and plyometrics!
Favorite Workout Song on Playlist Right Now? NF – "Wake Up"
Favorite Healthy Snack: Home made protein smoothie with fresh greens and fruits
Favorite Activewear Brand: fashion – lululemon, nike, and black hightop chuck tailors; function – lululemon and asics,
Favorite Fruit and/or Veggie: mango/spinach
Favorite Quote: "Don't be normal. Do everything you can to BE GREATER. Don't settle for pats on the back or a nod-and-a-smile. Instead, RAGE AGAINST the tepidness of the mundane with every fiber of whatever makes you, YOU. CHANGE this place!"-Unknown
Favorite Inspirational IG Account You Follow: @thinkgrowprosper, @buildyourempire_, @micimagazine

Let's connect…
WEBSITE: www.causefitness.com
FACEBOOK: www.facebook.com/rachelizabethm
INSTAGRAM: www.instagram.com/rachelizabethm
TWITTER: www.twitter.com/causefitness