If you're going home for the holidays or are planning on spending some quality bonding time with a friend or family member, I recommend planning an active activity together. Spin is one of my favorite workouts to do with a friend! It's a great way to bond while sweating and one of the best ways to still get your workout in while hanging out! And, if you plan a quick brunch or lunch after, you can catch up face to face over a post-workout meal!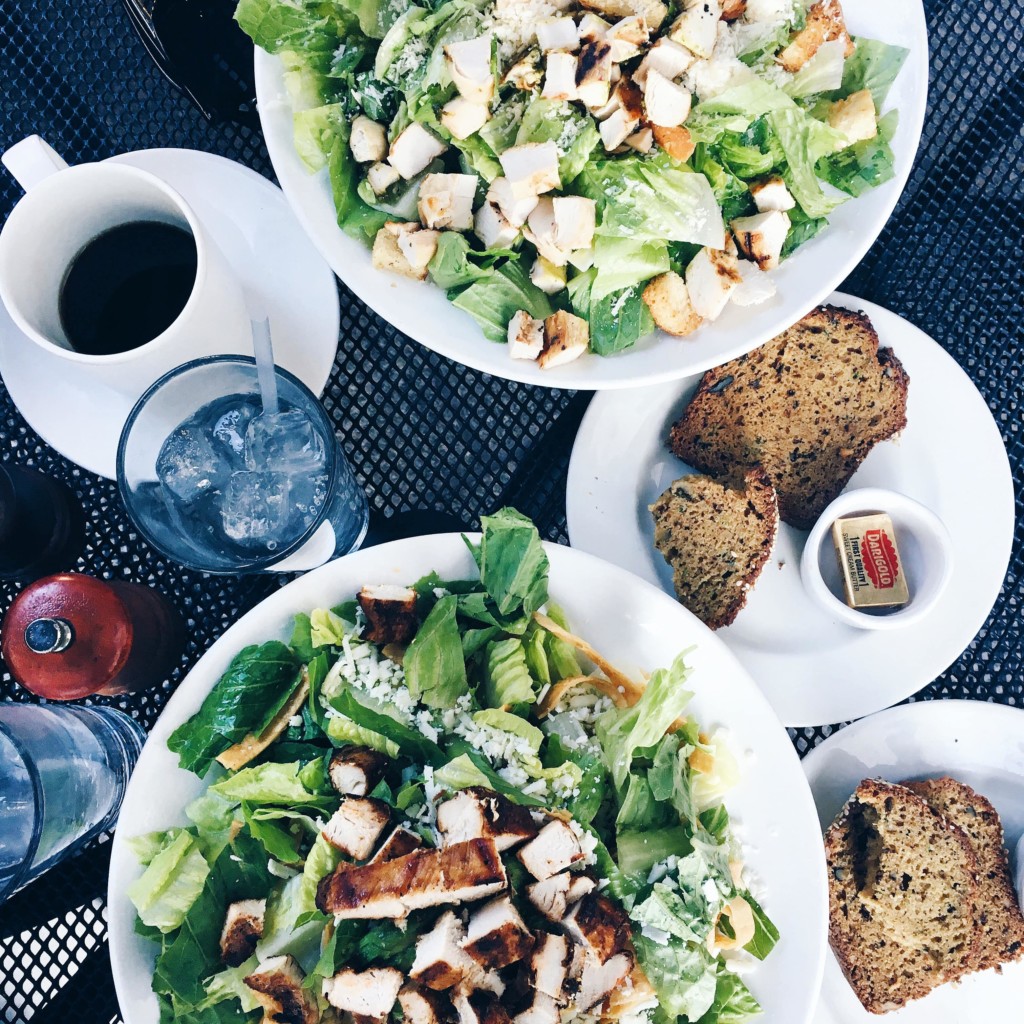 Spin classes have been all the rage for the past few years with new boutique studios popping up everywhere. The equivalent to riding your bike indoors, spinning is a great form of cardio and great way to burn anywhere upwards of 400 calories in a 60-minute class—rain or shine! It works out your entire body, and depending on the type of regimen your instructor puts you through, it can help target, define, and tone different parts of your body.
In addition to burning mega calories and getting your heart rate up, spinning is a great low-impact exercise that has a low injury risk. Unlike running, which is hard on the joints, spinning is a smoother form of cardio that is easier on your legs, ankles, knees, and feet—not to mention that it helps prevent sprains, joint injuries, over stretching, and muscle tears.
Spinning also helps reduce stress and aids in heart disease prevention, strengthens your immune system, and builds stamina. My favorite spin studio is SoulCycle! I tried my first class in New York before the boutique chain opened up in LA. The classes remind me of a nightclub setting with dim lights and pop playlists blasting through the speakers.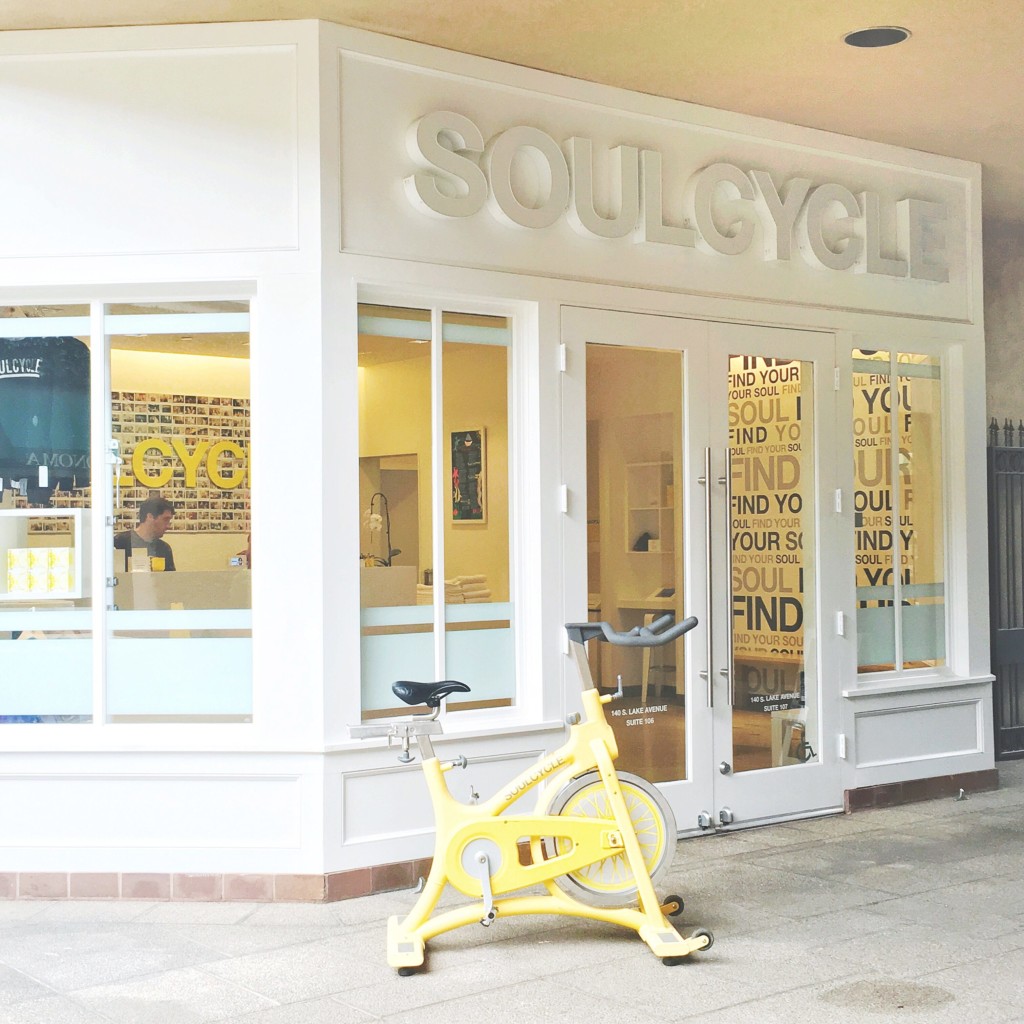 Other popular spin houses have taken the same concept and made it their own and some have even added a competitive aspect to the class where you can see your stats on your bike and also on screens in the room that show your class ranking. Many of these high-energy classes also incorporate full body movements and resistance training while cycling on the bike.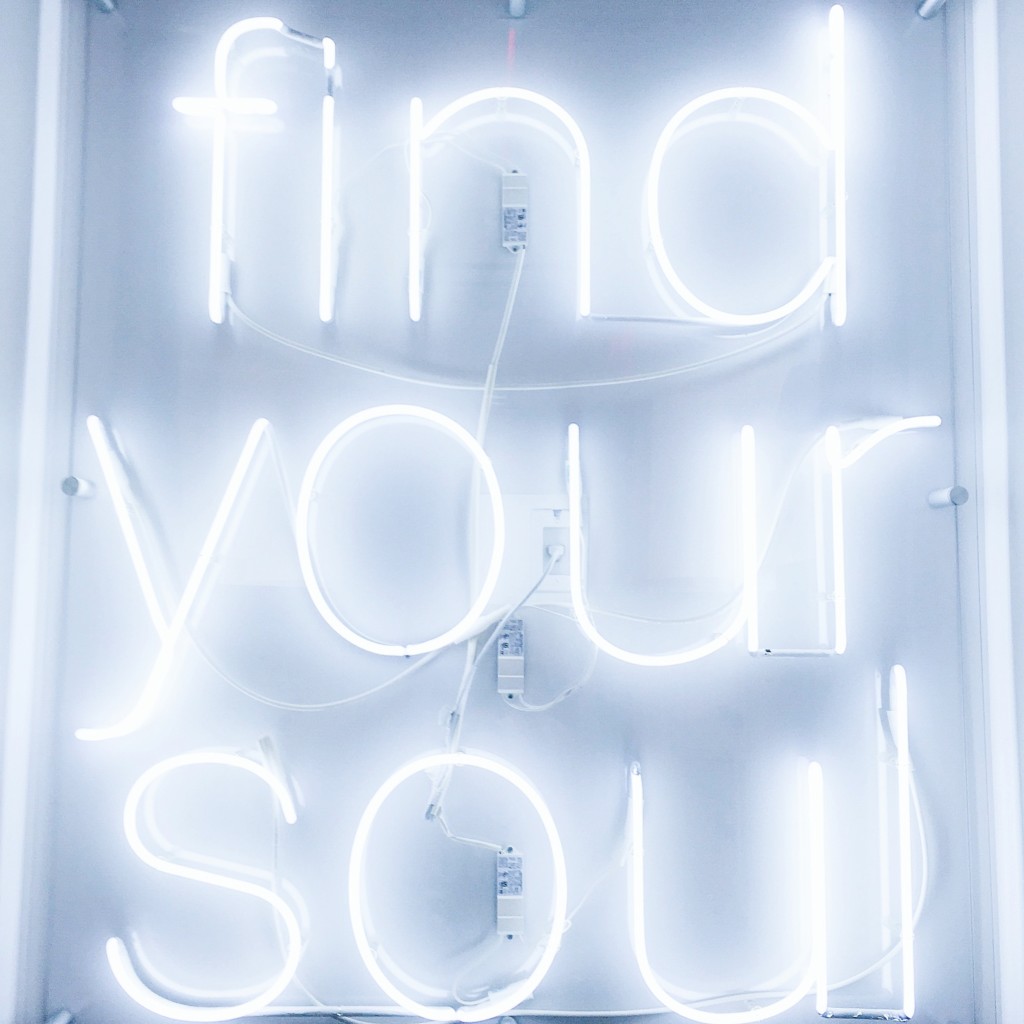 Two other popular national chains include FlyWheel and CycleBar and local gyms also offer cycling classes that are included with a gym membership. If you're looking for a new studio to try, you can do a local search on Yelp or ClassPass to find a studio near you. Many studios offer free first time rides or at a minimum a discount. If you're traveling, many hotels also offer spin classes. I loved the outdoor class offered at the El Coronado Hotel in San Diego!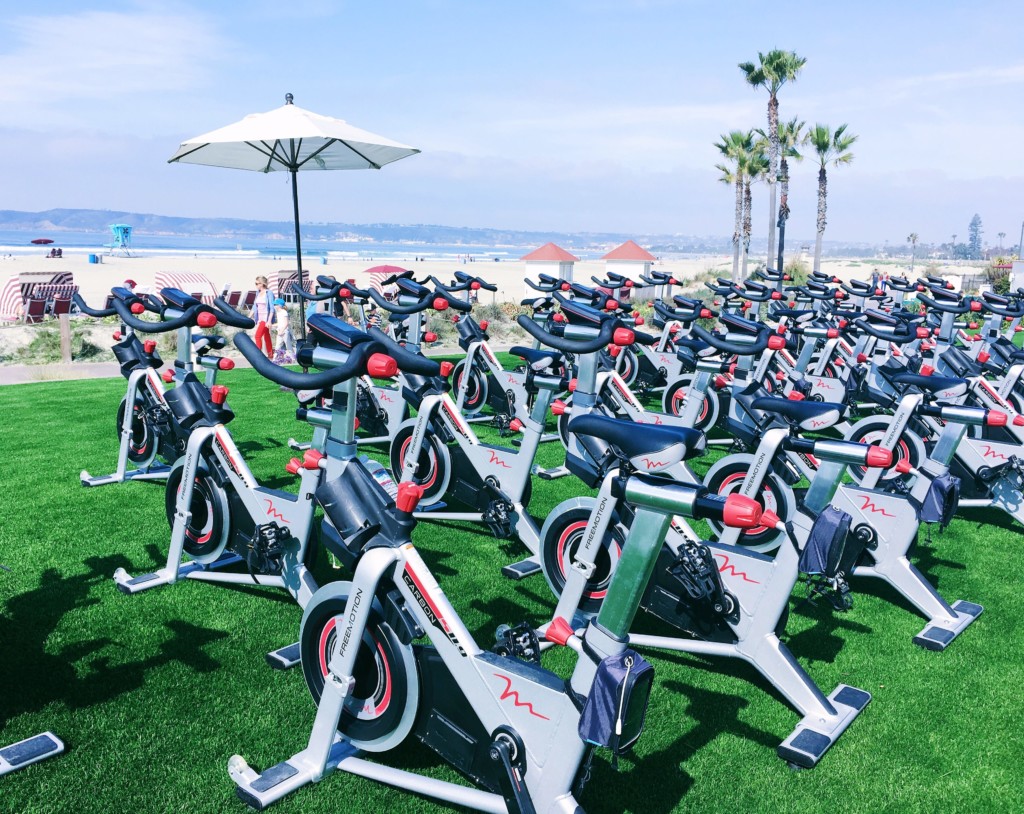 I totally understand how intimidating a class or new studio can feel for the first time, so today I'm sharing my top 5 tips to help you prep for a spin class and feel more comfortable and prepared for your next workout!
5 Tips to Prep for Spin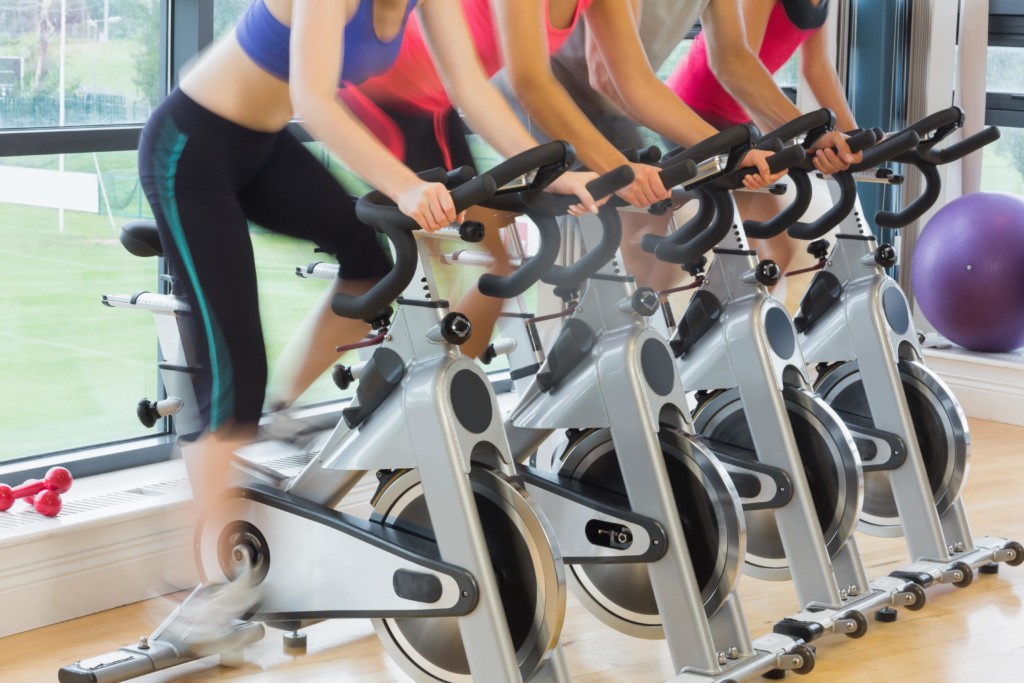 1. Dress the Part.
Get ready to sweat and wear moisture-wicking activewear and tight yoga pants or bike shorts. I love wearing the TSM Fit Squad Mesh Muscle Tank to spin because it's so breathable, especially when I'm dripping in sweat. It comes in two of my favorite colors: Caribbean Teal and Neon Coral. Check out this tank here and the TSM Performance Leggings here.
 2. Be Early!
Show up early so you have time to find parking, check-in with ease, acquaint yourself with the studio, get your shoes on (some studios require spin shoes and let you borrow a pair or offer them for rent), and have your instructor help you set up your bike properly according to your height.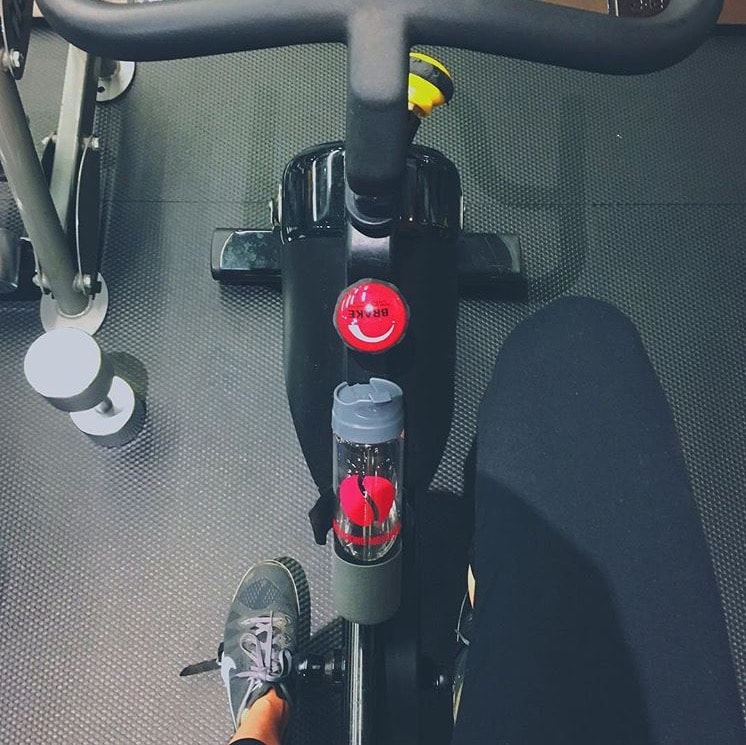 3. Eat a Pre-Workout Meal + Hydrate.
Bring a water bottle and make sure to hydrate throughout your workout. Most studios have filling stations to fill up! Remember, dehydration can lead to injuries and when you're sweating so much in a class, it's important to re-hydrate throughout and afterwards. Also, make sure you eat a pre-workout snack with carbs and protein at least 30 minutes before. You don't want to pass out, get lightheaded or dizzy from not eating and working out. The glycogen from the carbs will help fuel you and give you energy throughout the class. And, since we're talking about it….don't forget to eat a post-workout meal of simple carbs and protein, as well!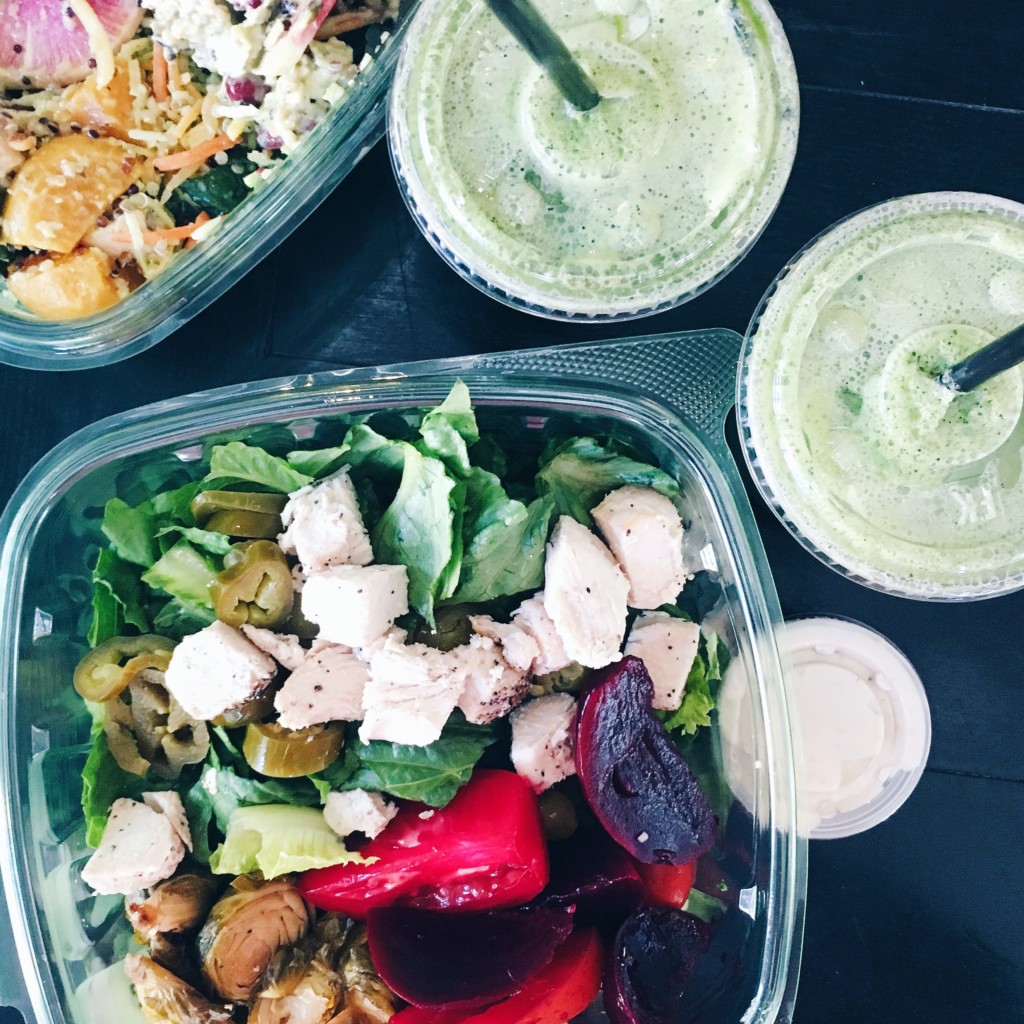 4. Go at Your Own Pace.
Even though some spin classes are competitive by nature by placing your ranking on a big screen, be easy on yourself. It's your first time! It's so easy to over-push yourself in the moment, but try to err on the side of caution when taking a new class. Challenge yourself, but listen to your body and don't overdo it! Chances are you'll be super sore the next day either way because it is something new you're introducing to your body. I've had many injuries and so I like to be cautious and careful when I try something new for the first time. Find your flow and what works for you!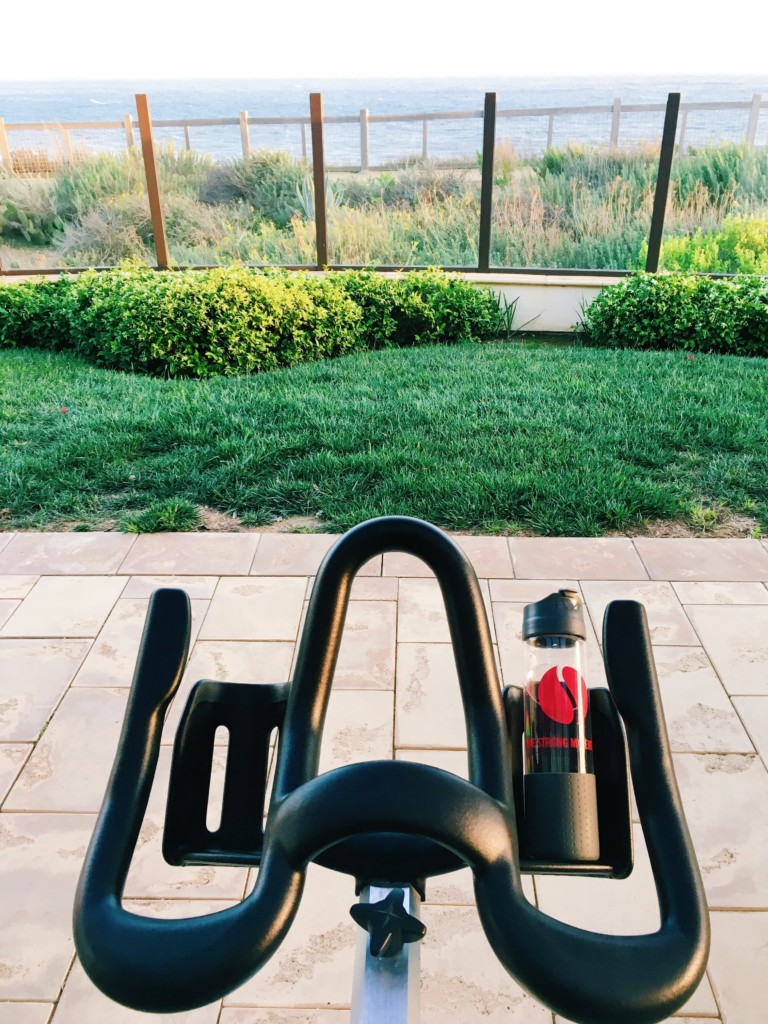 5. Have Fun!
These classes usually have an amazing music playlist to ride along to. The instructors (although they can make or break your experience) always bring a unique spin (no pun intended) to the class. Enjoy yourself!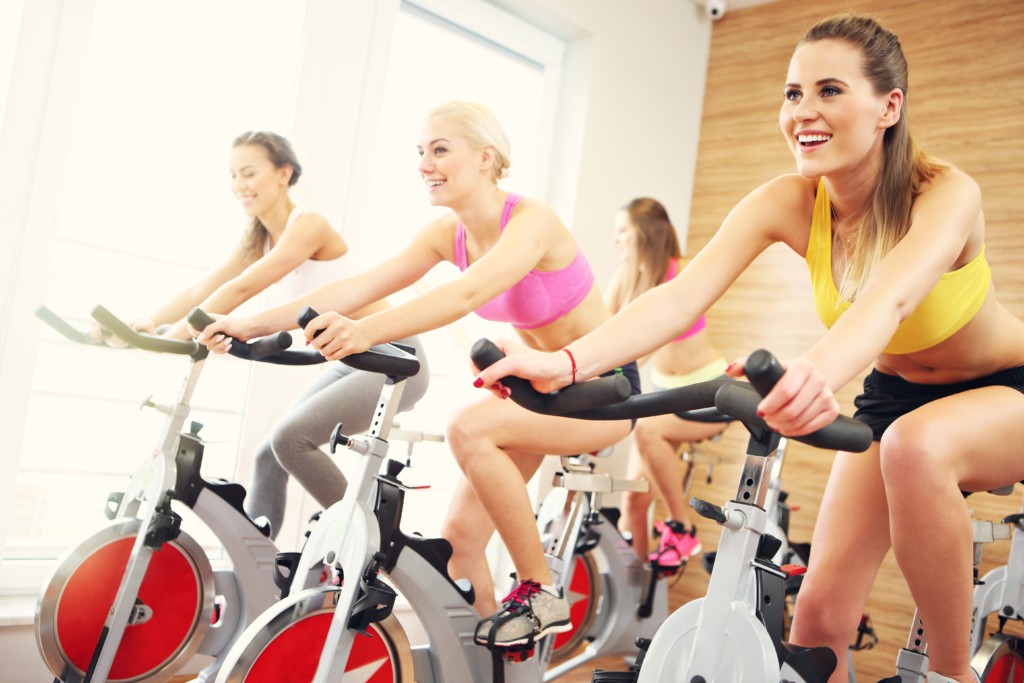 What are your favorite spin studios or classes? Let me know in the comments below!