I tried my first Pilates Reformer class about 4 years ago and fell in love with it! From the minute the class started, it reminded me of my dance days (15 years of competitive dance!) and how it made my body feel. I love that Pilates is a low-impact form of exercise, especially given the many injuries I've had (meniscus tears, knee surgery, ankle sprains, Achilles sprains and currently nursing a tweaked knee) and scoliosis, which I was born with. I love mixing in reformer classes with my regular Strong Girl Workouts and am so excited to share my love of Pilates with you, all of it's amazing benefits, the different types of classes out there and 3 of my favorite studios in LA and OC! So, first let's start with a little history!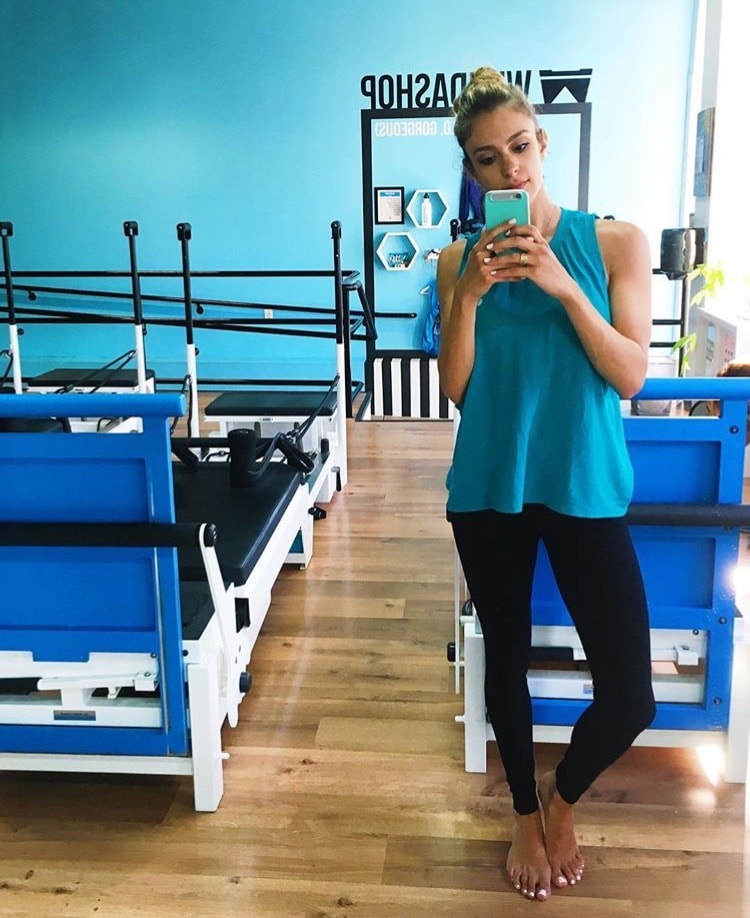 WHAT IS PILATES?
Pilates was developed by Joseph Pilates in the 1920's. A former gymnast, he created the exercise for dancers who had been injured (who would have thought?! Maybe this is why I love it so much!), and many of the moves were inspired by yoga, as well as the movements of zoo animals like swans and larger cats.
Consisting of low-impact movements and poses that focus on building muscular strength and endurance, Pilates is all about creating proper posture, core strength, and balanced muscles. It can be done on a mat or on a Reformer machine, which looks like a bed frame and has a sliding carriage and adjustable springs.
Pilates is great for all levels—beginner to advanced. You have complete control over the resistance of the springs (Reformer Pilates), so you can always step it up and challenge yourself or tone it down if you're rehabbing a certain muscle or part of your body. Whether you're looking to lose weight, tone your muscles, improve your posture, gain strength after an injury or simply move better—here are 5 of the top benefits of adding Pilates to your workout routine!
TOP 5 BENEFITS OF PILATES
Prevents + Rehabs Injuries. Unlike certain workouts and exercises that only target certain muscles, Pilates works out the entire body, including ankles and feet. This balances your body so that no muscle group is left out, and helps decrease your chance of sports and workout injuries. You may notice physical therapy locations offer Pilates as a form of therapy and rehab from an injury—after all that's why it was created in the first place!
Stronger Core. Pilates exercises engage your core and your abs will ABSolutely be strengthened and toned with consistent practice. And, who doesn't want amazing abs?! All of the exercises, whether you're working on your arms or inner thighs, require core strength to stabilize your body with the resistance from the springs and the reformer.
Leaner Muscles. Many people turn to Pilates to elongate and strengthen their muscles and body. Pilates is a form of resistance training and improves muscle elasticity and joint mobility, in addition to strengthening your muscles all while helping you burn fat and tone up!
Move Efficiently. Pilates trains multiple muscle groups in smooth, continuous movements, which helps teach proper technique. This helps retrain your body to move in safer and more efficient functional patterns of motions —contributing to good posture and better sports performance.
Better Breathing. Just like in Yoga, breathing properly in Pilates is important! In Pilates, the way you move is more important than how many repetitions you do, so breathing properly is essential to moving with maximum power and efficiency.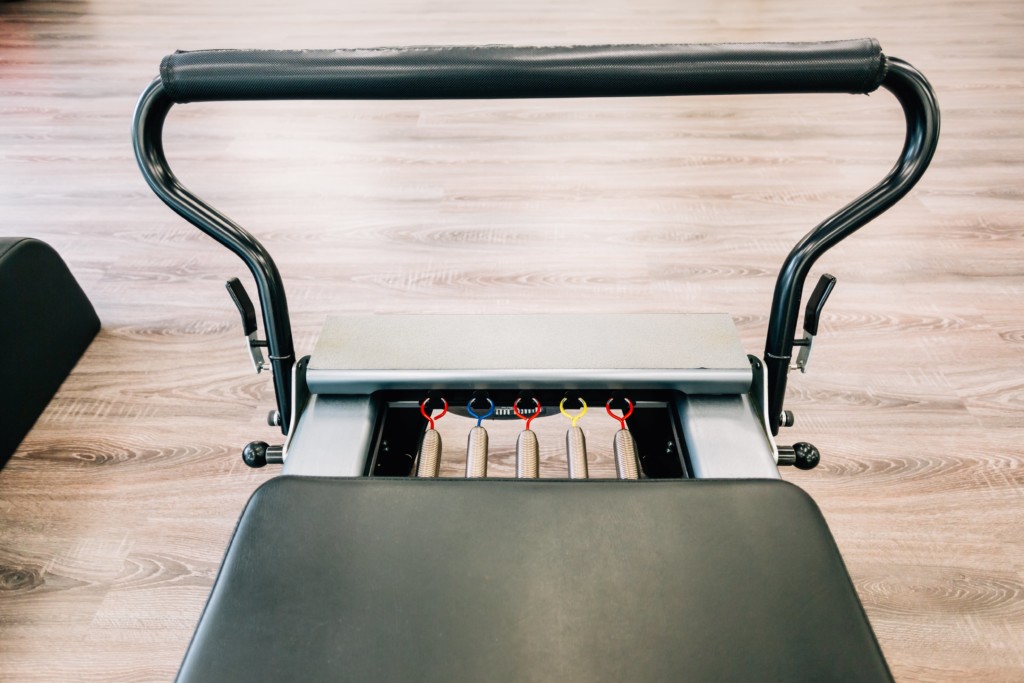 DIFFERENT TYPES OF PILATES
Depending on your personal workout preference and style, there are different types of Pilates available for you to choose from. Many Mat Pilates classes are offered at gyms, but there are also Pilates studios that offer their own individual and unique methods and reformers, as well.
Classical – There are numerous other names for this, including Traditional Pilates, New York Pilates, and Authentic Pilates. It preserves the original teachings and continues to perform them as described traditionally, and the equipment used is built to the same specifications created by Joseph Pilates.
Contemporary – Also known as modern Pilates, contemporary is based on the original work of Joseph but is expanded to create and offer unique individual programs based on the needs and goals of each Pilates client. It also updates the original Pilates framework based on current medicine, anatomical and physiological knowledge.
Clinical – A subset of Contemporary Pilates, this type is more about rehabilitating the body and can include mat work, small props, and studio equipment work. It mostly focuses on stabilizer muscles and treating lower back pain. 
Lagree– Named after founder Sebastien Lagree, this form of Pilates gets the heart rate up by incorporating a cardio element to the workout. The redesigned reformer includes platforms at the front and back of the machine with extra attachments for working out additional muscles.
True Pilates – Romana Kryzanowska was a ballet dancer who embraced Pilates after studying under Joseph and then created her own version of the workout, which she taught in her studio. True Pilates is about acquiring complete control of your own body, then through proper repetition, gradually developing the natural rhythm and coordination associated with all mental and subconscious activities such as walking.
Winsor Pilates – Former dancer Mari Winsor designed Winsor Pilates and teaches it to many of her A-list celebrity clients in Hollywood. Her focus is on helping others improve their physique through weight loss.
Fletcher Work – Often referred to as West Coast Pilates, Fletcher work includes specific breathing, standing, and towel exercises. It was derived from the original Pilates method taught by Joseph and expands to include its evolution and interpretation by Pilates Master Ron Fletcher.
Stott Pilates – Created by ballet dancer Moira Stott Merrithew, Stott Pilates incorporates modern medical knowledge with a concentration on maintaining a neutral pelvis and spine.
Yogalates – Developed by Louise Solomon, this exercise system blends Pilates and yoga together for the ultimate fusion workout. It includes exercises and poses for strength and flexibility combined with work on the deeper postural core muscles.
MY FAVORITE STUDIOS IN LA + OC!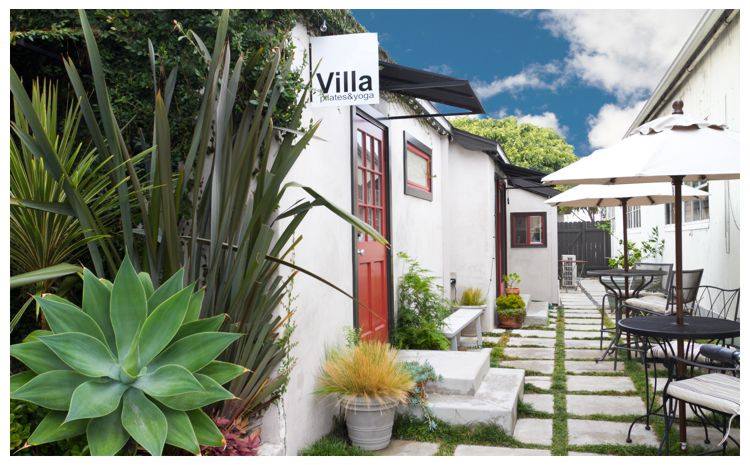 Villa Pilates will always have my heart, since it was the first place I took a class and where I fell in love with Pilates! This studio reminds me of a super quaint and cute beach house nestled in Lido Village of Newport Beach. The class size is small (Less than 10 Stott Reformers), so that you receive individualized attention. And the classes I've taken have all been set to relaxing contemporary music. But, the classes are far from relaxing—they're challenging and many of the instructors are Stott certified.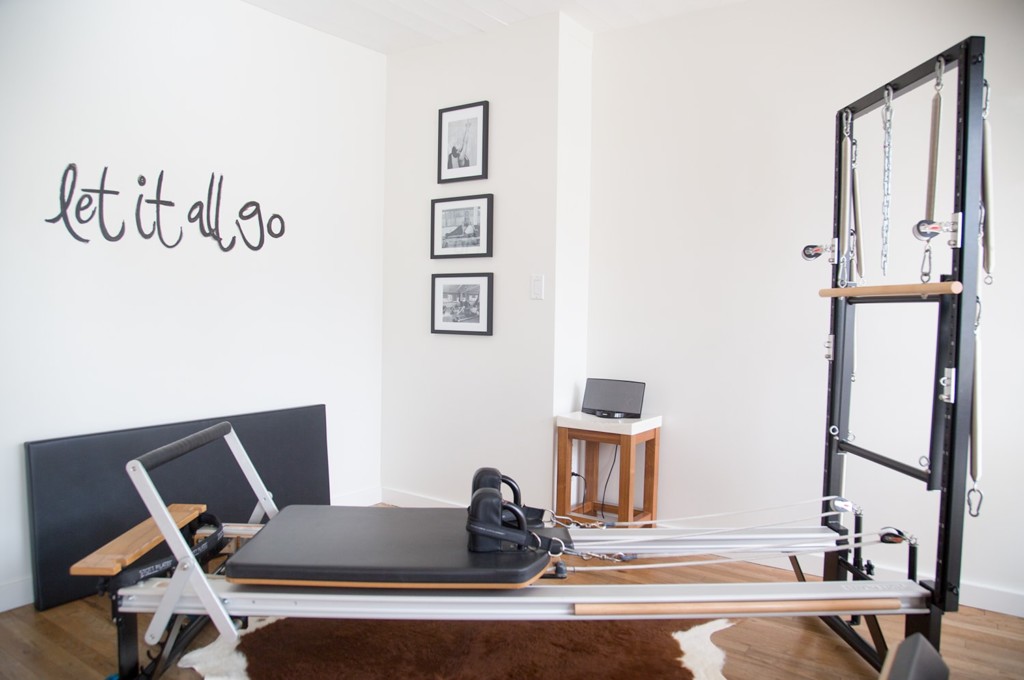 WUNDABAR PILATES (Los Angeles: Montrose, Pasadena, Studio City, Santa Clarita, Calabasas, Los Feliz; San Diego, New York City)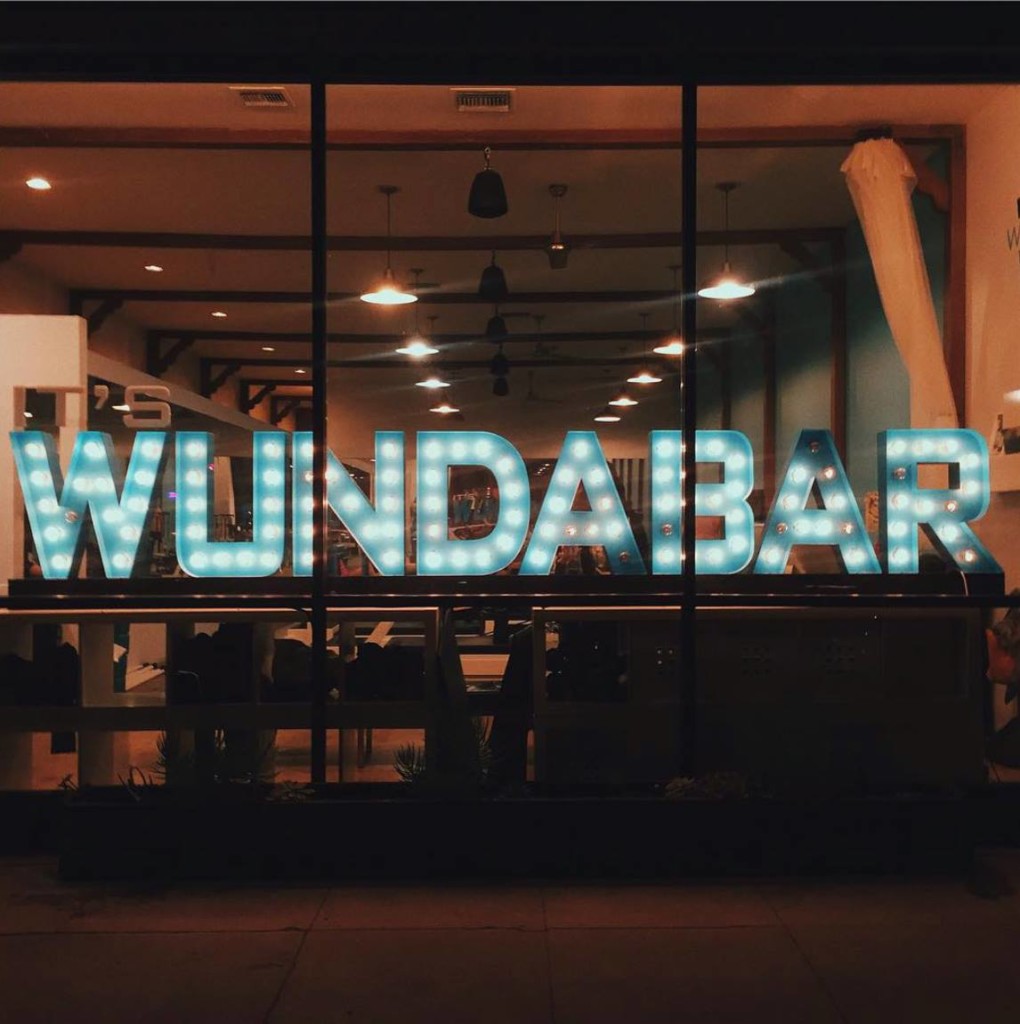 I love that WundaBar combines different Pilates equipment, specifically the Reformer, Wunda Chair, Ballet Bar and Jump Board into one WundaFormer! WundaBar classes are unique to the instructor, so there is always variety in every class you take. All instructors are required to go through Educator Training created and led by Pilates Master trainer, Marie-Jose Blom and WundaBar founder, Amy Jordan. Instructors are trained in anatomy, biomechanics and traditional Pilates.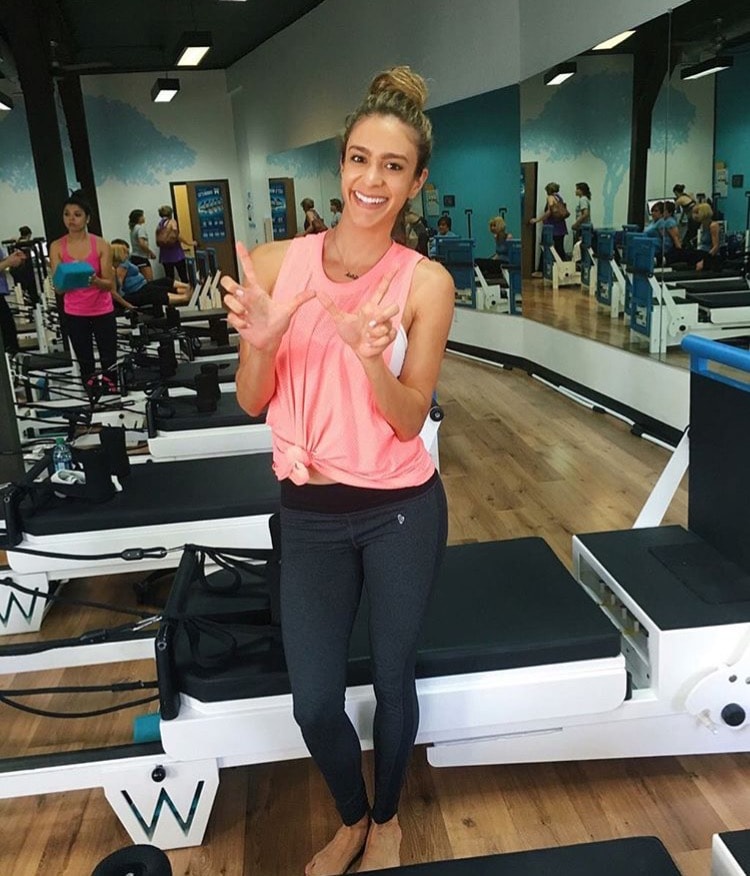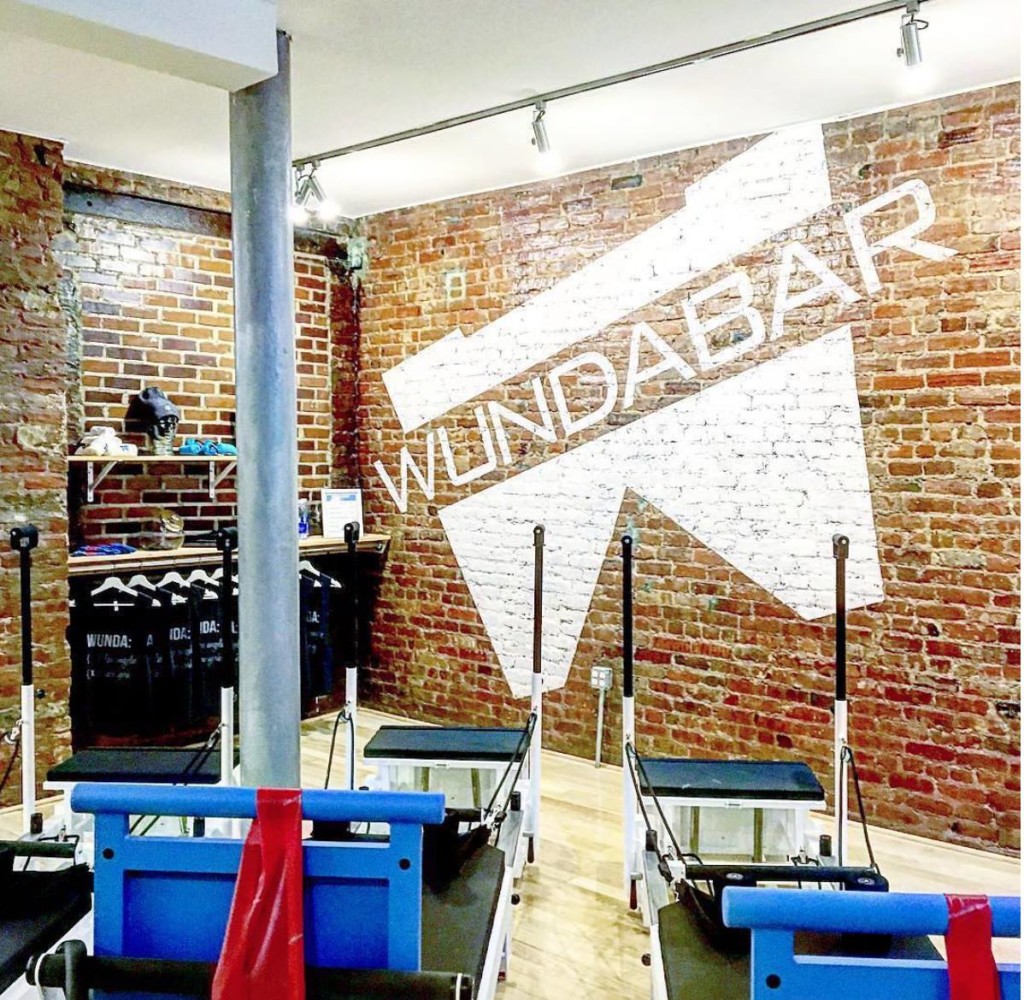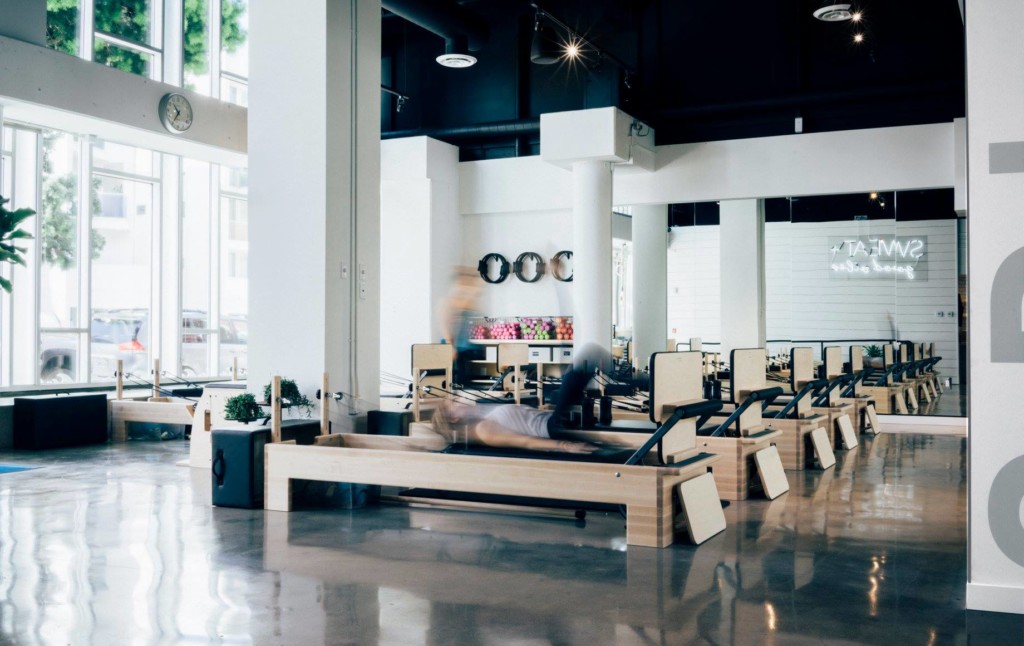 I just recently took a class at Speir Pilates in Santa Monica and love the studio. It's totally California chic and such an inviting space to workout in. And, what's not to love about a complimentary coffee bar?! These added perks make a Speir Pilates class more than just a workout, but an actual experience! Andrea Speir is the founder of Speir Pilates and developed a style and method of teaching it that incorporates classic Pilates and modern cardio aerobics with lengthening and sculpting movements! The classes are soul-filled, fast paced and set to popular music!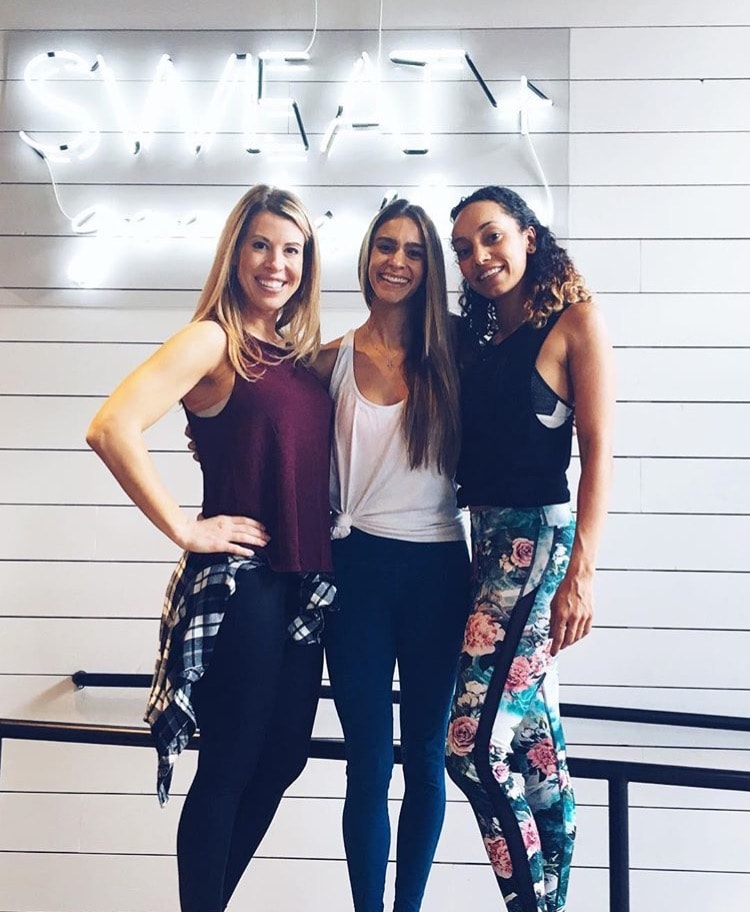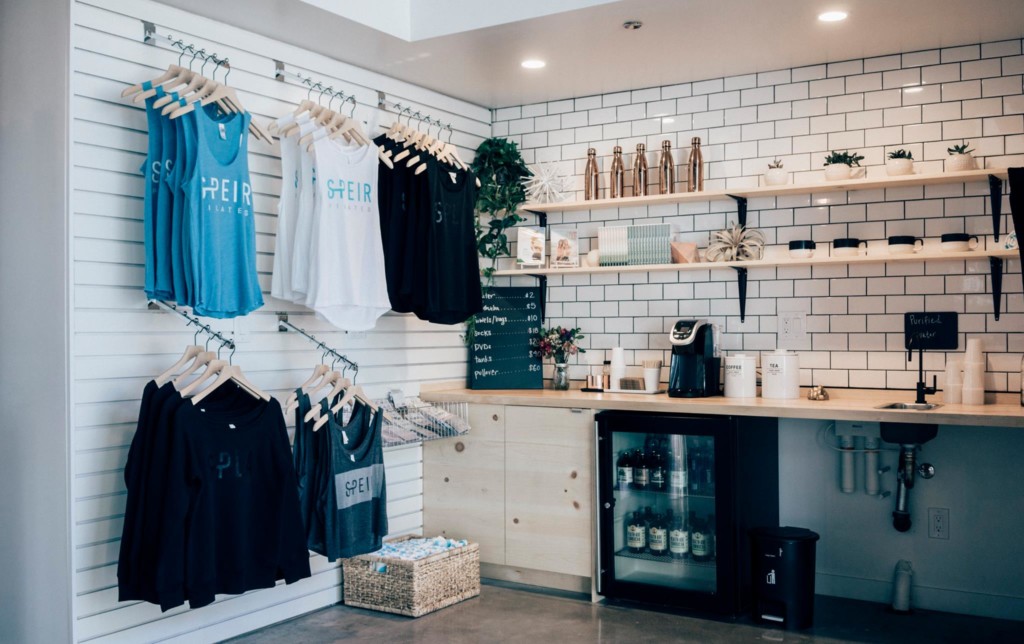 Have you tried and experienced the amazing benefits of Pilates? Let me know what you love about Pilates in the comments below!
Love + Sweat,