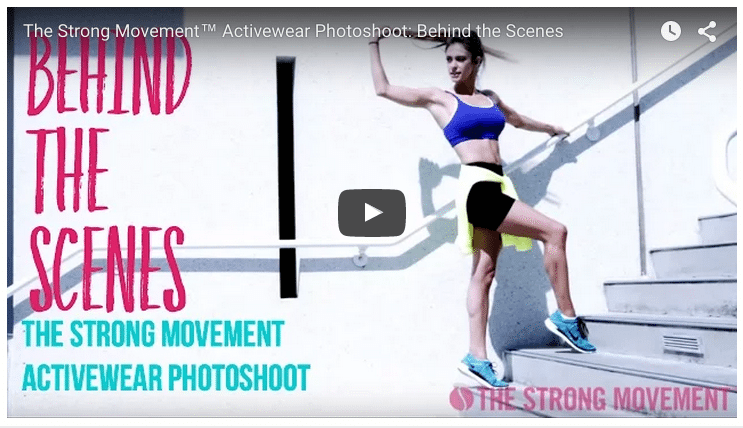 Hey Strong Girls!  I'm so excited to announce that we are launching a Strong Movement Activewear Line! This is a DREAM COME TRUE and I can't wait for all of you to see the line, feel the fabrics and experience it for yourselves!
The Strong Movement™ Activewear line was created to help you feel confident and to be your best, whether you are working out or on-the-go.  When you look good, you feel good and that gives you the energy and confidence to make things happen and live your day out to it's fullest!
Watch our BEHIND THE SCENES Video below!  And check out the Activewear Line here!
Performance Wear, Workout Clothes, Gym Clothes, Workout Gear, Athleisure, Athletic Apparel whatever you call it… it's perfect for Yoga, Weight Lifting, Crossfit, HITT, Running, Pilates, Spin, Walking & Shopping!