Age: 25
Lifestyle & Fitness Model, Certified Strength and Conditioning Coach (NSCA-CSCS), Spinning Instructor
Current Location: Bouncing between Manhattan Beach, CA and Portland, OR
Tell us about yourself!
I'm an energy-giver! Whether it's on the beach, in the gym, or running around town, I have always found a ton joy in sport and exercise. I was born and raised in Manhattan Beach and consider spending endless hours floating out to sea with my surfer girl friends amongst my fondest childhood memories. I've kept those same friends close today who would tell you that I'm very outgoing and silly, but that I also have an extremely passionate and focused side when it comes to training.
My true love and college sport was basketball. I like to say that basketball "raised me," because of the endless commitment, work ethic, and adversity I faced as a young player, student-athlete, and eventually a professional player. Though it felt like the world doubted me and that my dream was not going to work out, I remained persistent and prepared until I finally signed a contract with an Italian team in 2014. I spent this past year playing basketball in La Spezia, Italy and soaked up their beautiful culture like a sponge.
Now that I'm back in the U.S. and officially "retired" (with a Championship under my belt!), I've jumped back into the fitness modeling grind and juggle personal training with instructing Spinning classes and coaching Crossfit.

When did you discover fitness & healthy living and decide to pursue a career within the industry?
From a young age, I found myself bouncing from city to city in order to juggle four different sports: basketball, soccer, softball, and surf-racing. I understood that while I was not ever going to be the biggest or toughest player, my impact would come from being the fittest athlete, hardest worker, and most encouraging team leader. "Fitness" was the foundation of my lifestyle before I could even define it! Healthy eating came hand in hand as I learned to eat for performance.
I took this same mentality into the weight room when I began college at UCSB. Inspired by the sport-specific programs designed by our elite strength and conditioning coaches, I fell in love with the science behind exercise. Before I knew it, I'd transferred to CSU Monterey Bay to pursue my degree in kinesiology with an emphasis in exercise physiology.
What do you wake up looking forward to and excited about everyday?
Being in good company! Social media isn't going to do it, my loves! Go out and BE WITH PEOPLE! I am a happier person when I've made eye contact, laughed, or learned something from hearing another's perspective.
Do you have any daily rituals?
Start the day off with a tablespoon of apple cider vinegar
Check the surf!
Get in a good sweat… Exercise gives me mental clarity and helps me stay on task the rest of the day.
Tell my Mom that I love her 🙂

What's in your gym bag?
Lacrosse ball, coffee shop receipts, mint gum, sport headphones, iPod Shuffle, cherry chapstick, a notepad filled of scribbled workout ideas, and of course, snacks!
What challenges and/or injuries have you had to overcome on your fit journey?
My later high school years, when I was being recruited to play college basketball, I succumbed to the pressure and became way out of touch with reality. I wanted so bad to please my family my earning a college scholarship, that I constantly overtrained my body. This downward spiral continued, taking me through injury, disordered eating, and fatigue. Luckily, my support system of friends and my parents was so strong and unconditionally-loving that I was able to seek the help of a therapist and nutritionist team to get me back on board in a few months and ready to accept that basketball opportunity when it came!
When I look back on that time, it still tough to swallow knowing how common this is within the female athlete community. We are our own worst enemies creating unrealistic expectations and nagging pressure. The best thing we can do is be educated; on training principles, on proper fueling and nutrition, on the fact that our resilience and compassion are what actually defines us.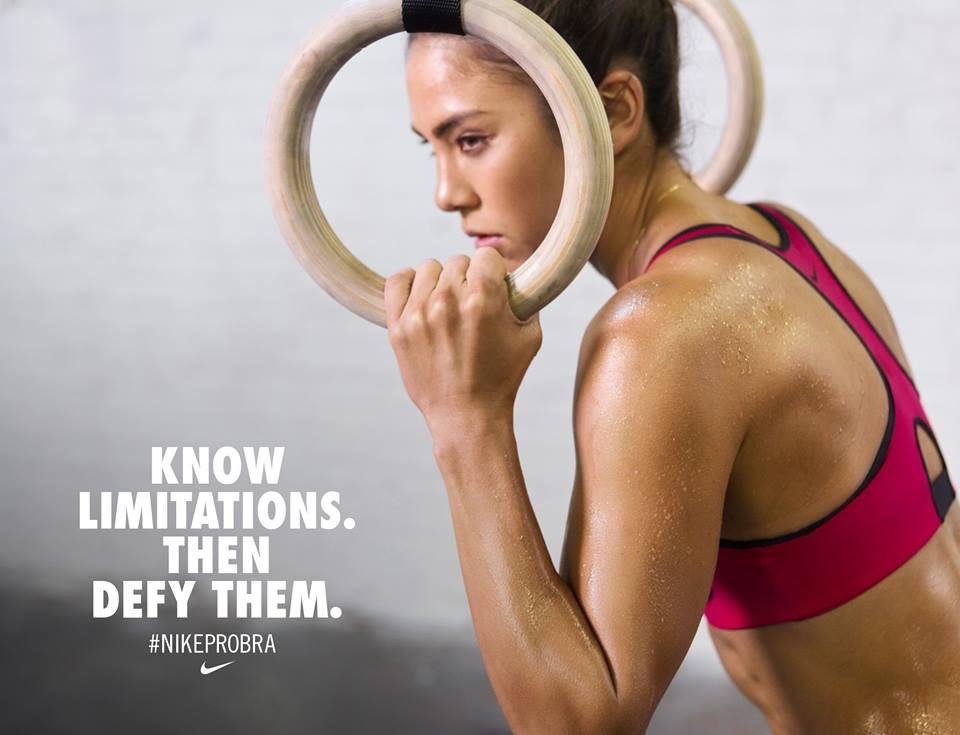 What keeps you motivated when the going gets tough?
I distinctly remember my college coaches saying: "In the midst of your struggle, don't forget to enjoy the process. Take in this experience for all it's worth. If it were easy, it certainly wouldn't be as worth it."
Society has programmed us to concentrate solely on this concept of "success," without realizing that we're gaining bits of brilliance with every failure we survive. It's the little things that count! The details. In my eyes, someone who is unafraid to step out of their comfort zone is automatically succeeding.
What do you love about your body?
…that it is strong, quick, and functional!
On set, I'll usually hear things about my abs or back, but personally, I like my tiny little ankles. My classmates would tease me when I was younger. They are completely disproportionate to the rest of my body and they require extra clothing alteration when I'm on set, but at least they're unique!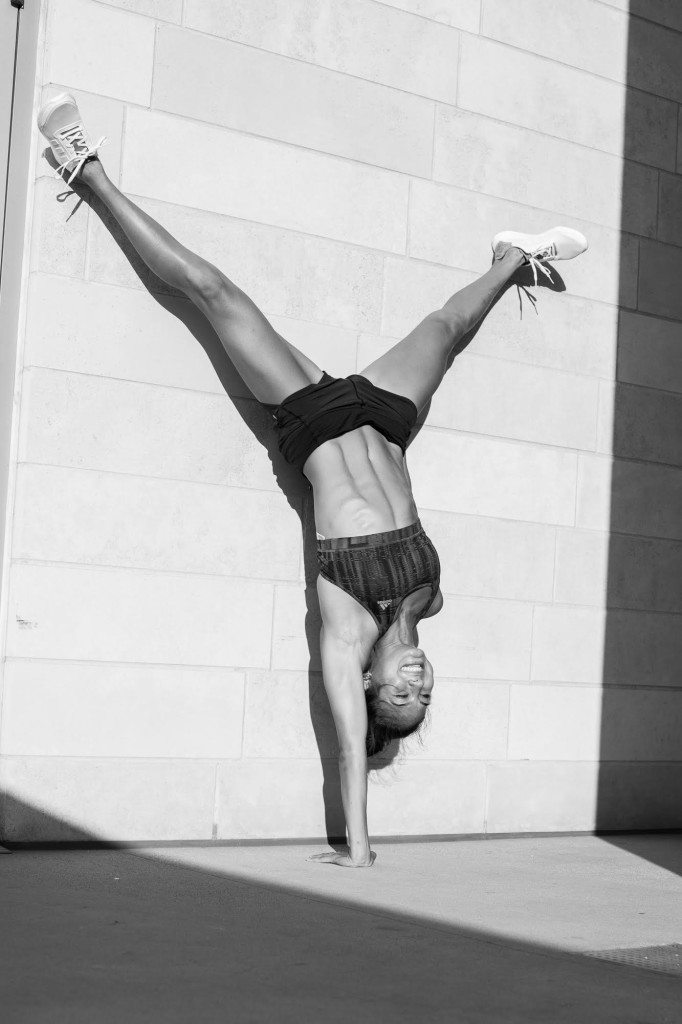 What does Strong mean to you?
When I think of a "strong girl, it's that girl that has the guts to approach a group of bullies and the brains to get them back off of their victim without a fight. It's a girl that's assertive, classy, and confident. One that looks out for others and genuinely wants them to succeed. A girl that speaks and acts with no means to an end. She is a fearless leader, but also knows how to respectfully take on a supporting role.
What makes you a Strong Girl?
I have an abundance of positive energy to give! I may be silly and over-the-top at times, but hey—that's me! I love myself not for what I see in the mirror or what is written on a résumé, but for joy I am capable of making people feel. If there's anything I am proud of, it is seeing one of my clients reach a new personal record. It is watching the fascination on a little boy's face when I teach him a new basketball drill. It is the smiles I exchange with my best friends when we're all out past the surf or sharing our favorite music. The inside jokes I share with the crew and models after a long, exhausting day on set. It is my ability to encounter someone who is having the worst day of their lives and to make them feel less alone.
I acknowledge my weaknesses because my vulnerability is also my strength! I live to give the intangibles to the people I meet and seize the opportunity to learn from them as well. I share my excitement about very simple things. I never forget to say a wholehearted thank-you.
That's what makes me a strong girl.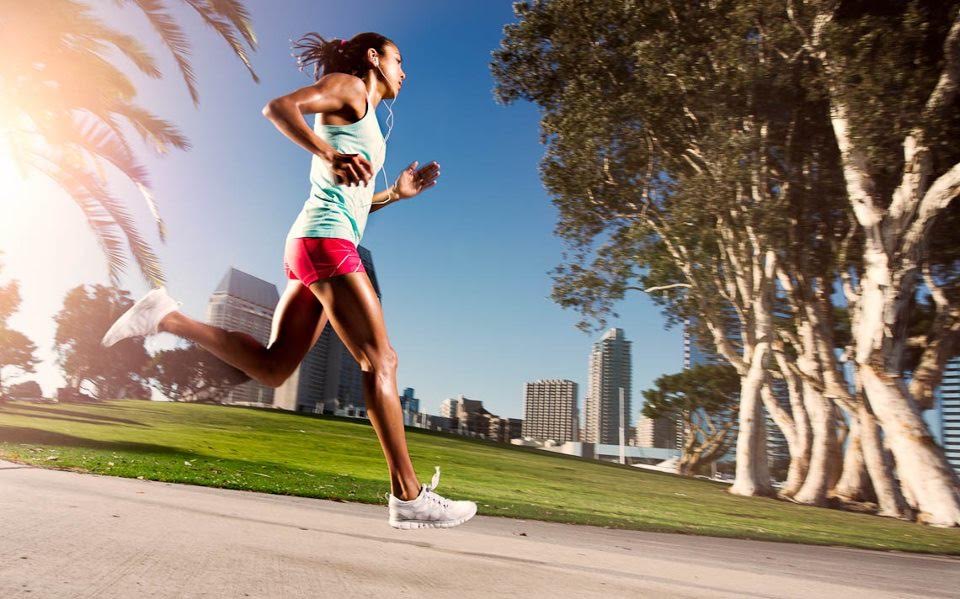 SPEED ROUND…
Favorite Workout: HIIT on the beach! Soft sand serves as an incredible tool to improve stability and explosiveness. Throw in some ab circuits and tan while you tone!
Favorite Workout Song on Playlist Right Now?: "Around the Fire" by Ofenbach
Favorite Healthy Snack: My on-the-go mixture of blueberries, goji berries, raw pumpkin seeds, and raw almonds. If I get a chance to sit down, eggs, avo, and salsa. I heart runny yolks!
Favorite Activewear Brand: Nike, 2XU, Lululemon, New Balance
Favorite Fruit and/or Veggie: Avocado
Favorite Quote: "Adversity causes some [women] to break; others to break records." –William Arthur Ward
Favorite Inspirational IG Account You Follow: @caitmiersphotography @dallasclayton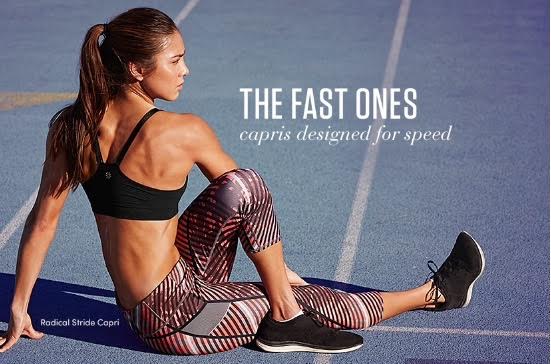 Let's connect…
Instagram: @stefcorgel