Age: 28
Los Angeles, CA
Education: B.A. in Broadcast Journalism from the University of Southern California
Actress + Pure Barre Teacher
Michelle and I both went to USC, but actually didn't get to meet until after we both graduated. She is so sweet and I'm excited to share her story in our Strong Girl Spotlight this month! Shelley is an actress and earned her Bachelor's Degree in Broadcast Journalism. While at USC, she took acting classes for film, television, and commercials, and cheered for the Trojan football and basketball teams as a USC Song Girl (yes, Fight On!). In the past few years, you may have seen Michelle on How I Met Your Mother, Workaholics, The Mentalist, Raising Hope, The Crazy Ones, Tosh.0, and Betty White's Off Their Rockers. She is also the lead actress in "Middle Seat" – the Doritos commercial that won the Crash The Super Bowl Contest of 2015. Michelle has also enjoyed being a Pure Barre teacher for four years. She loves Pure Barre, dancing, working out, the beach, traveling, reading, and volunteering. And, she lives in one of my favorite beach towns, Hermosa Beach!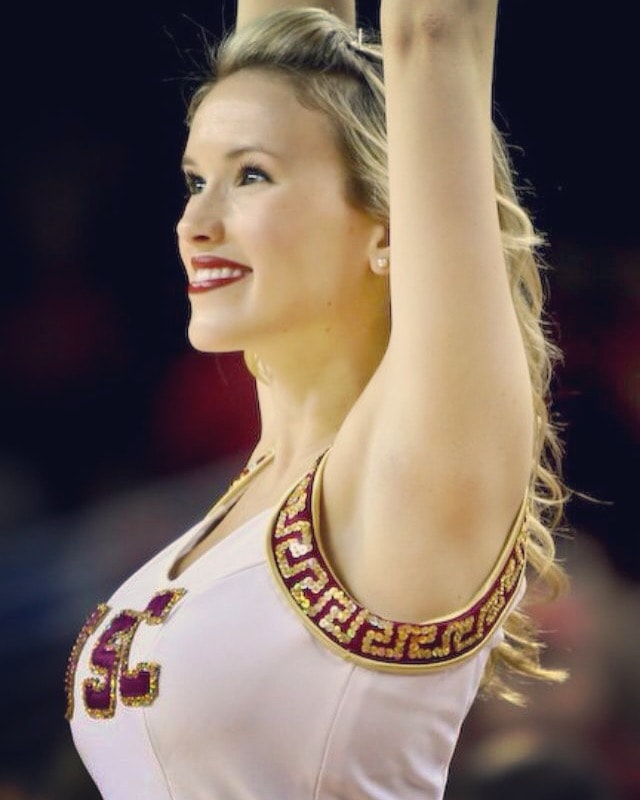 What does Strong mean to you and what makes you a Strong Girl?
Strong, to me, is confident, energetic, consistent, motivated, kind, supportive, humble, and authentic all at the same time. I feel strong in my current mind and body, but at the same time, I acknowledge and am inspired by the fact that I'll always have ground to cover in my journey to achieving an even stronger self. Strong, to me, is a way of life. You have to keep going. Keep pushing forward. We're all going to fall off the bandwagon at some point – it's inevitable, we're human beings – and the fall isn't what defines your strength, the jump back on does. I think the mixture of being very happy with where I am and having the motivation to always take it a step further makes me a strong girl.
What do you love about The Strong Movement?
The Strong Movement is so empowering to me because it gives you all the tools you need to achieve and maintain a healthy mind, body, and lifestyle. The focus isn't on completely cutting out foods you love or reaching a specific number on the scale, but on being your best self, so that you can go out into the world and achieve your dreams! It is so easy to get caught up in wanting to be a certain size or weight and wanting to get there fast, which I think can really destroy a mindset and as a result, a healthy body. When the focus is shifted to healthy living, mind/body connection, consistency, patience, and motivation, you will find your stronger self and soar. And I think The Strong Movement can get you there!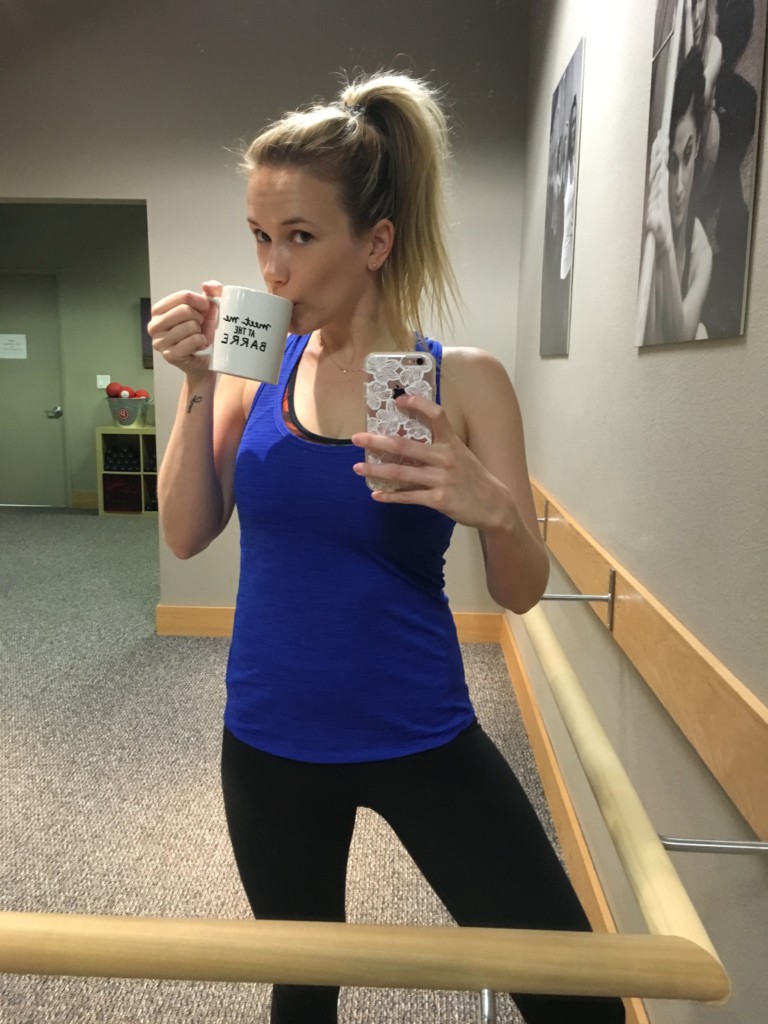 When did you discover fitness & healthy living and decide to make it a part of your life?
For me, it's an inside->out thing. When you feel better on the inside through healthy eating, a peaceful mindset, self-love, and motivation, it exudes on the outside through a stronger body, more energy, and more confidence. I know what it feels like to be in a place of bad habits, low energy, and low self-esteem. I also know what it feels like to have complete confidence in myself, and that is absolutely attributed to healthy living.
What do you wake up looking forward to and excited about every day?
First of all, I LOVE waking up at the beach. It immediately puts things into perspective for me and makes me so happy. I also have the luxury and excitement of not knowing what I will be doing each day. I try to have consistency in teaching Pure Barre and working out, but I can always get a last minute audition, or find out I booked a job that starts tomorrow! It took a while to get used to, but I love my inconsistent schedule.

What's one healthy, positive habit that you're proud of?
I love to sleep! I can absolutely feel a difference in my mindset and body the next day and I am proud that I make sleep a priority. It's so challenging to go through a day on too little sleep. I feel lethargic, not focused, and almost like I'm wasting my own time because I'm not performing at the top of my strength and intelligence. If I get seven or eight hours of sleep, I am ready to attack the next day and have an overall feeling of greater happiness.

What keeps you motivated when the going gets tough?
When I was struggling with my weight around freshman year of college, my best friend and I were at the gym together and I was very down on myself. I didn't even see the need to be walking on the treadmill in that moment because I thought "how can doing this one workout right now help me change my body?" My friend shrugged her shoulders and said from her heart "You have to start somewhere." At the time, it didn't make a huge impact, but throughout my journey that saying has always come back to me. No matter where I am with my mindset, body, or career, I remind myself that I have to start somewhere. I am right where I am, in that moment, and things can only move forward from there!

You're following your dreams! What advice would you share with other Strong Girls about taking risks and going after their passions and dreams?
DO IT. Believe in yourself so much, others can't help but believe in you too. Invest in yourself. Train and become competitive in whatever it is you're pursuing. Be so good, they can't help but notice. Be kind. The people you see on the way up, you will also see on the way down. Have fun. Laugh things off. Enjoy making mistakes. Don't strive to be perfect, strive to be the best version of yourself – that is your greatest gift to the world and the people around you.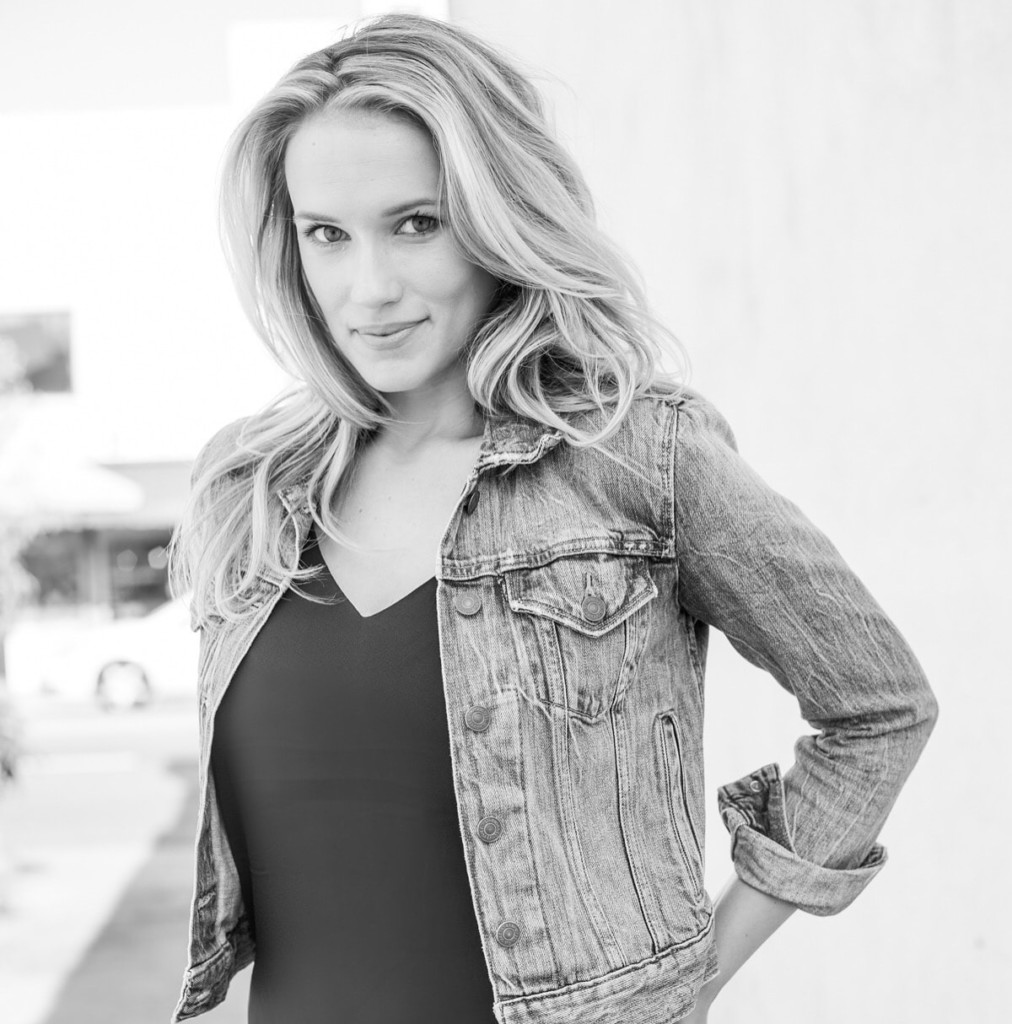 Favorite Workout: Pure Barre
Favorite Healthy Snack: Greek Yogurt, Raw Almonds
Favorite Fruit and/or Veggie: bananas, berries, peaches, Brussels Sprouts, kale, spinach
Favorite Splurge Meal: Pasta + Wine
Favorite Quote: "Our deepest fear is not that we are inadequate. Our deepest fear is that we are powerful beyond measure. It is our light, not our darkness that most frightens us. We ask ourselves, Who am I to be brilliant, gorgeous, talented, fabulous? Actually, who are you not to be? You are a child of God. Your playing small does not serve the world. There is nothing enlightened about shrinking so that other people won't feel insecure around you. We are all meant to shine, as children do. We were born to make manifest the glory of God that is within us. It's not just in some of us; it's in everyone. And as we let our own light shine, we unconsciously give other people permission to do the same. As we are liberated from our own fear, our presence automatically liberates others." –Marianne Williamson
Let's connect…
Website: www.michellemlarue.com
Instagram: @MichelleMLaRue