LAUREN COLLINS & KELLY COLLINS
KELLY
AGE: 26
Model, Trainer, Co-Founder of SISSFiT
San Clemente, CA
HOMETOWN: Lake Forest, CA
EDUCATION: 

B.A. from the University of California, Irvine
LAUREN
AGE: 29
Model, Trainer, Co-Founder of SISSFiT
Orange County, CA
HOMETOWN: Lake Forest, CA
EDUCATION: B.A. in Sociology from the University of California, Irvine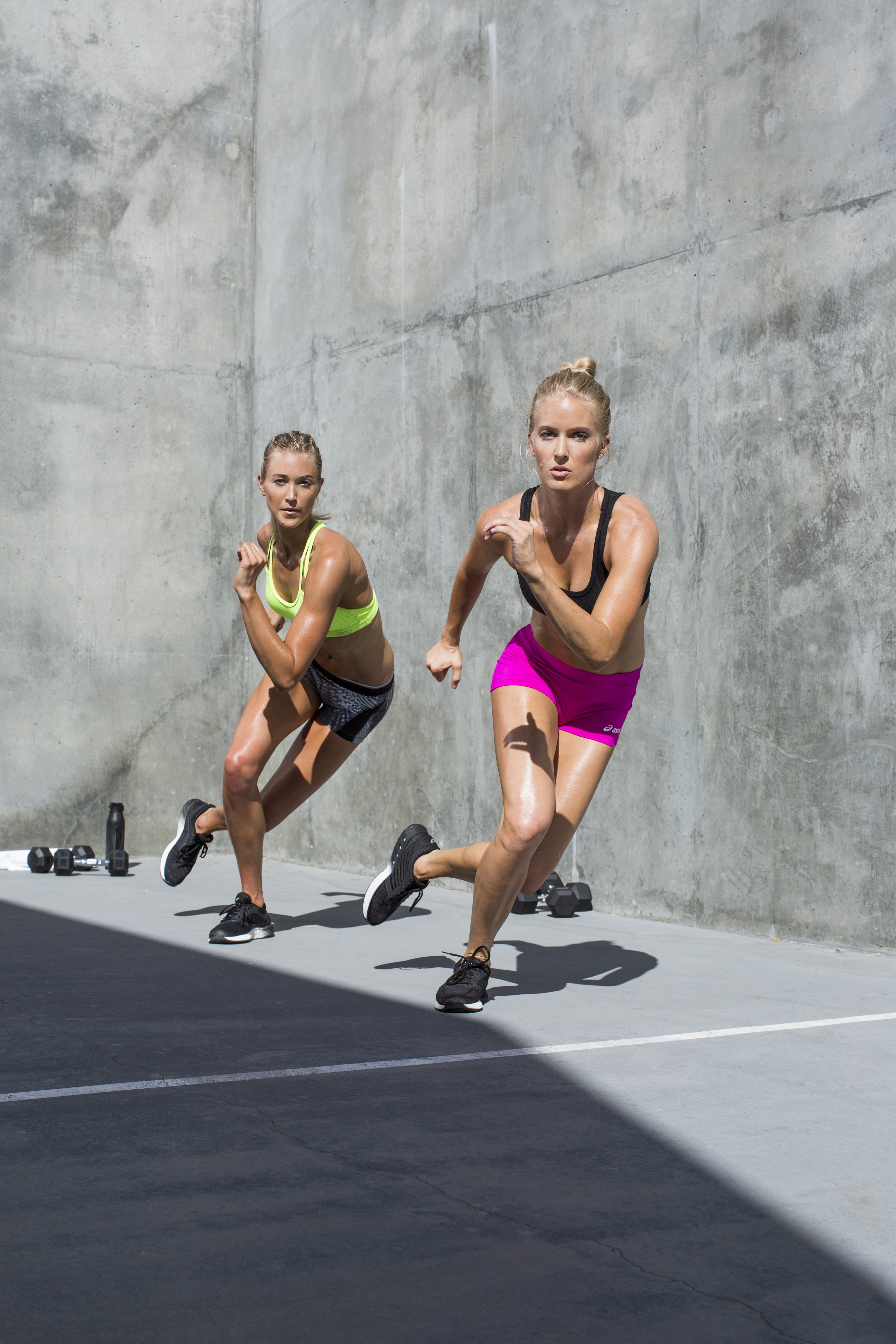 I'm so excited to feature Lauren and Kelly in the Strong Girl Spotlight today! Lauren and I met a couple years ago on a Nike shoot and she was the sweetest! I love her hard work and what she and her sister, Kelly, have recently created with SISSFiT! These Strong Girls are the real deal and I'm just so honored to have them on the TSM blog and share their story with you! <3
Tell us about yourselves!
LAUREN: Hi!  My name is Lauren, I am 29 years old, and I was born and raised in Orange County, California.  I grew up playing sports my entire life and enjoy living a healthy and active lifestyle (hard not to in Southern California!)  I ran Division 1 Track and Field at the University of California Irvine and have since managed to transition my love for sports into a career.  I have been a full-time sports model for the past 7 years and have recently taken my passion for helping other women achieve their health and fitness goals to a whole new level through the creation of SISSFiT!
KELLY: I am an NSCA certified personal trainer, sports model, Barry's Bootcamp instructor, and cofounder of our recently launched company SISSFiT.
What is

SISSFiT

and how did you create it?
LAUREN: SISSFiT is the brand we created to educate and inspire women to live stronger and healthier lives.  We've always had a passion for working out and being healthy, so we decided to create workout and nutrition guides that are efficient, effective, and easy to follow.  We understand how hectic life can get so we've utilized our knowledge as models, athletes, and trainers to simplify the process and ensure that ANY woman can reach her goals regardless of age, location, injury, etc 🙂
KELLY: SISSFiT (sisters + fitness) is our brand created to inspire women everywhere!  Laur and I have talked for years about starting a company together and sharing our fitness passion and knowledge.  After the past many years with hectic, travel-filled careers, we decided to launch SISSFiT and provide busy women with the tools necessary to stay on track to reach their health and fitness goals.

What's it like working with your sister and how did she inspire you?
LAUREN: Oh boy, I'm a little nervous to see how she answers this question!  Kidding.  Honestly, it's amazing.  Yes, it can be challenging at times because we are sisters and sometimes we need to draw boundaries as business partners, but there is no one I would rather to experience the highs and lows with.  Kelly is a total go-getter; she's a bit of a firecracker, which certainly keeps things entertaining, and she's extremely loyal.  This is all aside from the fact that she's incredibly intelligent, business minded, and a kick-a$$ trainer.  Kelly inspires me by keeping the fire lit with her constant excitement to continue learning and growing.  She's ready to take on the world and I'm excited to be her partner in doing so!
KELLY: It's great working with my sis.  Since we were teammates and roommates throughout college and after, we are used to spending a lot of time with one another.  Lauren's work ethic and humility are a constant inspiration for me.  She is hands down one of the hardest working people I know and has remained incredibly humble and kind despite her athletic and career successes.
What does Strong mean to you and what makes you a Strong Girl?
LAUREN: This is a loaded question!  To me, the word strong goes much beyond physical strength.  Being strong or having strength is more of a mindset.  A strong person has morals and values and sticks to those.  They know right from wrong and choose the way they want to live their life.  We all face obstacles and I think that a strong girl handles adversity with humility and takes action to stay the course she's laid out for herself.  I think most of us love working out and feeling physically strong (which is also incredibly wonderful and empowering), but being a strong girl both mentally and physically goes far beyond the gym.  I think for me personally, that my work ethic and desire to stay true to who I am makes me a strong girl.  That's not to say that life doesn't beat me down sometimes and I need a break, but I tend to be pretty persistent in striving to reach my goals 🙂
KELLY: Strong to me means committing to and going after your passions and the things that make you happy and push you to be a better person.  My ability to take risks, have faith, and follow my dreams make me a strong girl.

What do you love about The Strong Movement?
LAUREN: I love a number of things about The Strong Movement.  I love the community aspect and ability for women to connect, empower, and support one another.  I also love that it focuses not only on the physical body, but also the mind.  Our minds are so powerful and it's amazing to incorporate that into an overall healthy lifestyle.
KELLY: I love that it's a community of women empowering other women to be the strongest, healthiest version of themselves.  There's so much unnecessary competition and comparison amongst women that it's great to see a community that genuinely supports women to be happy, healthy, and confident in their own skin.
When did you discover fitness & healthy living and decide to make it a part of your life?
LAUREN: I think this was unknowingly decided at a very young age.  I began playing sports around age 3 and never really looked back.  I grew up with a bunch of boy cousins and there was NO way I was going to be left out because I was a GIRL.  However, it wasn't until fully recognizing the health and nutrition aspect in college that I was able to grasp the importance of a "healthy lifestyle" and what that would mean for my future.  I fell in love with how hand in hand health and fitness became and knew that this would become a part of my future in one way or another.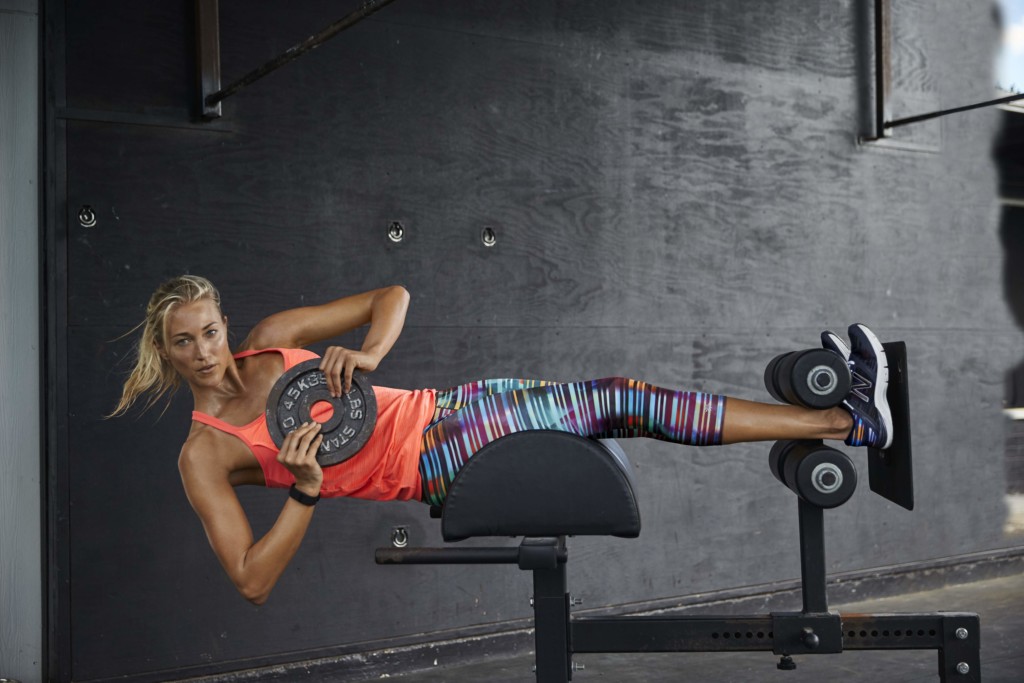 KELLY: We were raised in a very active family, so sports and fitness have been a part of my life since Day 1.  I would say about my junior year of high school is when I discovered the impact that healthy living (proper nutrition, sleep etc.) had on my track and field performance.  Ever since then I have been fascinated with fitness/healthy living and how it can have a positive impact on anyone's life.
How has healthy living increased your confidence and self-esteem?
LAUREN: It makes me feel much more resilient in life.  If I can push myself in a hard workout or have the discipline to say no to dessert (even when I really want it), I feel this mental strength carries over to every other aspect of life.  Not only do I feel stronger and healthier physically which helps my confidence and self-esteem, but I also feel much stronger mentally and emotionally, and I think that leads to a high level of inner confidence and worth.
KELLY: Healthy living has increased my confidence and self-esteem because hard workouts make me feel alive and ready to take on the world in every aspect of my life.  When my body feels nourished and strong, I feel in control of my mind and more confident in my decisions and the direction I'm headed.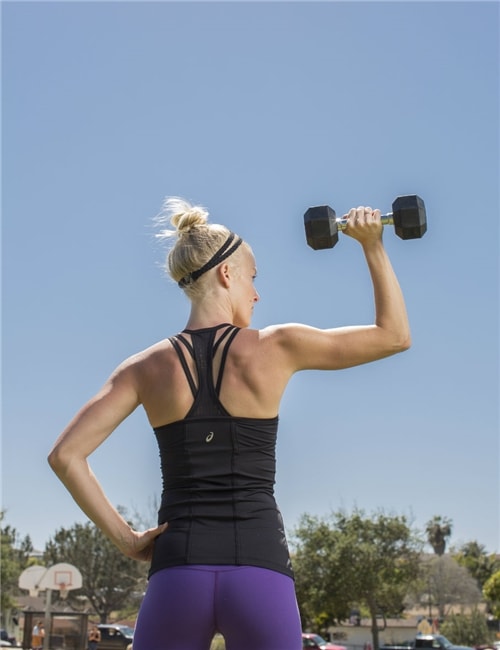 What challenges and/or injuries have you had to overcome on your fit journey?
LAUREN: Haha, if only this could be a short answer!  Unfortunately, as a Division 1 Heptathlete (7 events in track and field) I suffered a number of injuries/setbacks over the years.  The injuries that I learned most from were chronic knee injuries and stress fractures in my foot.  Dealing with knee injuries for the majority of my athletic career constantly forced me to take a step back, slow down, and really take care of my body (hard to do when you want to go go go!).  The second injury, stress fractures in my foot, is the injury that first, ended my college career halfway through my senior year, and second, forced me to withdraw from the Olympic Trials upon re-injury in 2012.  As frustrating and heartbreaking as these injuries were at the time, they forced me to take a step back and look at the bigger picture of life.  It's so easy to get sucked into the everyday here and now, when sometimes the world (or the Man upstairs) is trying to get you to expand your focus a bit 😉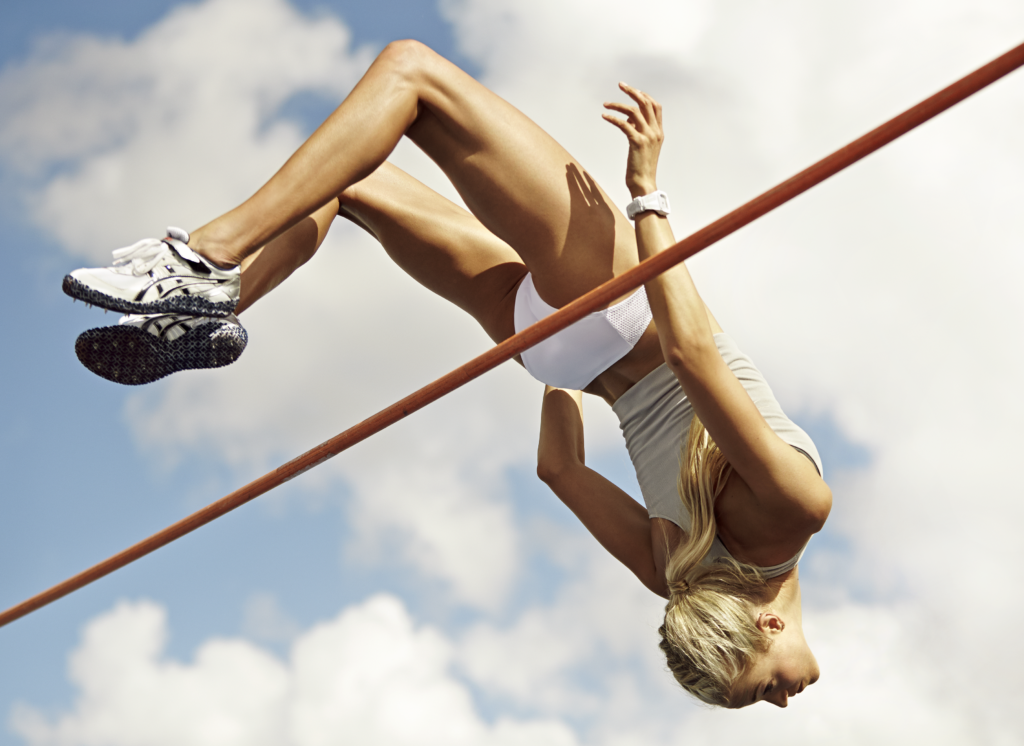 KELLY: Oh boy, as a Division 1 track athlete, it's hard to find times when you weren't overcoming at least a minor injury!  Between pulled muscles, sprained ankles and stress fractures throughout my running career, I have had to overcome a lot of frustration and setbacks.  Instead of dwelling on what workouts I was missing out on, these injuries taught me perseverance and how to be creative with my workouts.  Injuries have been a huge inspiration for Lauren and me in our creation of SISSFiT because we are so passionate about showing women everywhere that there's ALWAYS a way to get in a great workout despite your physical limitations.

What challenges or experiences have helped shape who you are?
LAUREN: Over the past 29 years a number of challenges and experiences have arisen, but I think the unconditional support from family and friends, in conjunction with faith, have really shaped who I am today.  I am extremely fortunate to have a strong support system and leaning on those closest (often my sis, Kelly…sorry Kel!) has helped me to grow and move forward.
KELLY: The largest challenge in my life was nearly losing my dad to cancer my sophomore year of college.  In college, I felt invincible, so it was really eye opening to have an experience so drastic and humbling.  It's incredible how small or nonexistent your largest "problems" become and how quickly you realize that family and faith are everything.  This experience has completely changed my perspective and helps shape me and my decisions daily.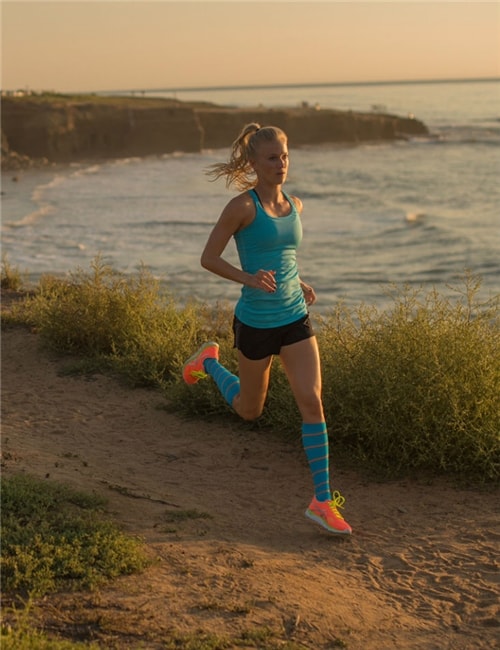 What do you wake up looking forward to and excited about every day?
LAUREN: Totally depends on the day.  I love to plan out my day the night before so that I know it's going to be productive and I will feel accomplished by the end of it, no matter what the day includes.  I'm grateful for a job that is constantly changing because it keeps life exciting.  In a perfect world, I love to get up, drink coffee (I do get excited about my cup of coffee in the morning), get a workout in and feel ready to take on the rest day.  Of course this sounds super leisurely and isn't the way everyday starts, but it's fun when it does!
KELLY: I wake up excited for new experiences, challenges, and ways to make myself better each day.  Whether it's creating a new workout that will benefit someone, reading a book, or trying a new recipe, I love to constantly be learning.

Do you have any daily rituals? What's a day in your life like?
LAUREN: I don't know if I would call them rituals or just daily habits?  Things I do everyday include: drinking 1 cup of coffee in the morning (probably should cut this habit), saying a daily prayer or two, telling my husband I love him, and hopefully getting a workout in.  Sometimes I get on kicks trying to create daily rituals, but these are the 4 that have seemed to stick for as long as I can remember.
KELLY: Coffee! Jk… a typical day in my life usually begins after a good night sleep followed by coffee, prayers and reading.  I love to take quiet time to myself first thing in the morning to set the tone of my day before being pulled into the chaos of emails, social media etc. After a few hours of "office work" I typically aim for a late morning workout followed by training clients, castings, meeting up with Lauren to work, etc.  I finish my day with writing a to-do list for the next day and reading a mindless book before bed 🙂
What's one healthy, positive habit that you're proud of?
LAUREN: I do my best to stay on top of adequate sleep, hydration, and getting in a quick sweat.  The days when these three things are in line, I feel pretty invincible!
KELLY: My sleep habit lol.  If any of my friends read this, they will laugh because they call me an infant.  I aim for 8-9 hours of sleep a night because it helps me feel refreshed and ready for a productive, energized day.

What keeps you motivated when the going gets tough?
LAUREN: Knowing that things won't always be tough.  We go through ups and downs and although we may need to lean a little harder on family and friends during the hard times, we can almost always guarantee sunnier days are ahead.  I try and take a step back and count my blessings when things seem really bleak and that usually helps to see a slightly bigger picture than the doomsday in front of you!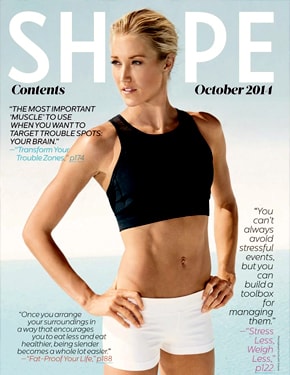 KELLY: Reminding myself (and having Lauren remind me) of my dreams and the greater cause keep me motivated.  It's amazing to have a business partner who knows you better than anyone and can help to put things into perspective for you.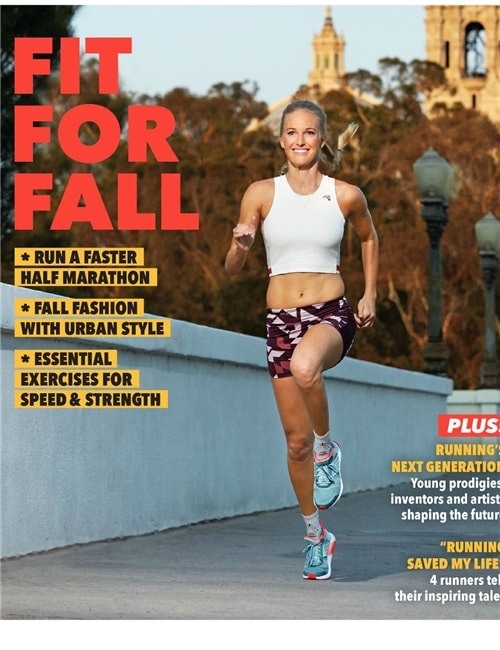 What do you love about your mind and body?
LAUREN: I love it's strength and health.  I think that every year and experience adds a new dimension to our lives and it's empowering to continue learning and growing.  I love that we can do anything we put our minds to.
KELLY: I love having a strong and powerful mind/body while still feeling feminine.   

KELLY
Favorite Workout: Track intervals and lower body circuits
Favorite Pump Up Workout Song: I still get pumped from that Fort Minor "Remember The Name" song from high school 
Favorite Healthy Snack: Sprouted crackers/hummus
Favorite Fruit and/or Veggie: Raspberries and sweet potatoes
Favorite Splurge Meal: Margaritas, chips and salsa, the list goes on…=D
In My Gym Bag Right Now: Vyper foam roller, headphones, workout towel, water bottles, snacks
Favorite Quote: "Four things for success: work and pray, think and believe."
LAUREN
Favorite Workout: Track intervals (and some circuit training)
Favorite Pump Up Workout Song: Eye of the Tiger always brings me back to college track meet days, but typically whatever is current and upbeat!
Favorite Healthy Snack: Banana and almond butter
Favorite Fruit and/or Veggie: Raspberries and Kale (not together….although they are good together…)
Favorite Splurge Meal: Burrito! With Ben and Jerry's ice cream to follow :-X
In My Gym Bag Right Now: Water bottle, sweat towel, Vyper foam roller, pedialyte, chapstick, lotion, headphones, heart rate monitor, gum, bars, and extra socks and underwear (I tend to over prepare haha)
Favorite Quote: "Girls compete with each other, women EMPOWER one another"
Let's connect…