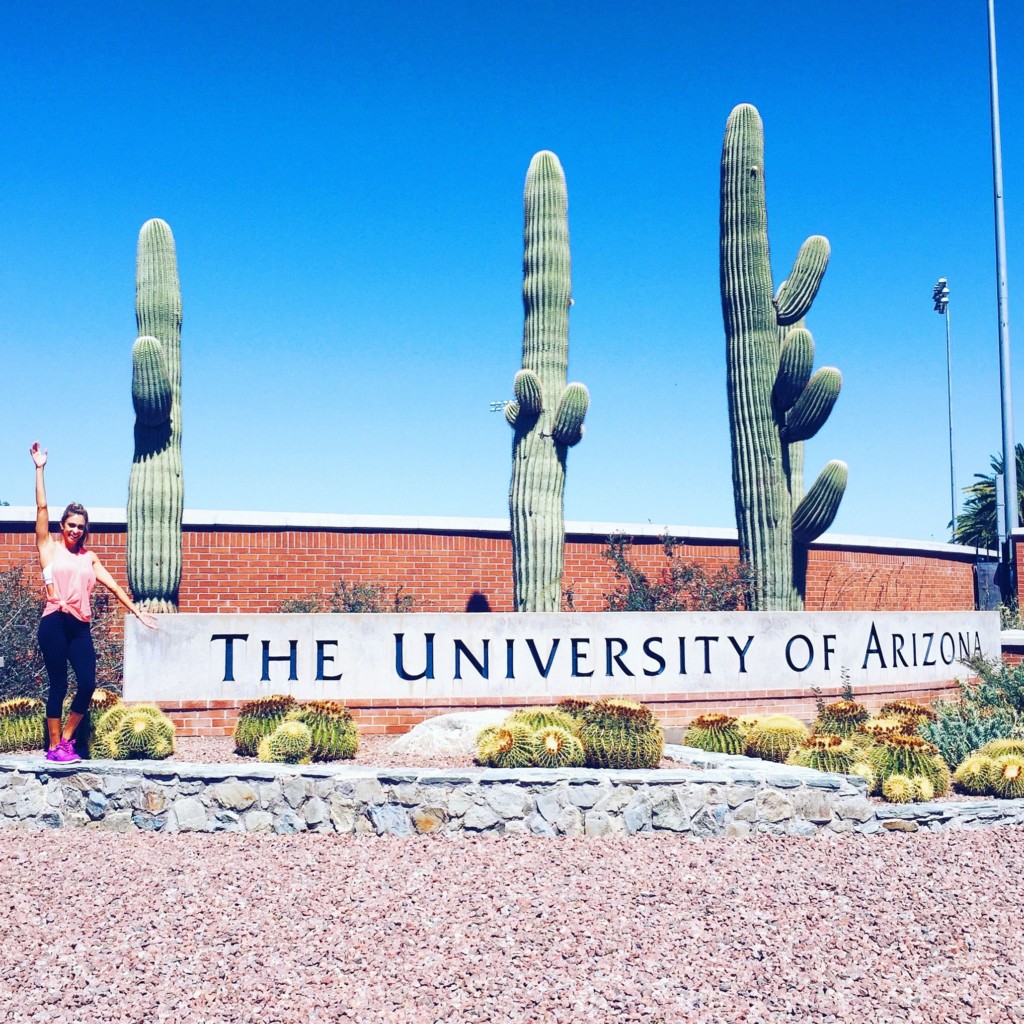 Last week, I traveled to Tucson, Arizona to visit the lovely sorority women of the University of Arizona for a Sisterhood Event that included a Strong Girl Workshop and Workout! Both the Workshop and Workout kicked off Panhellenic's Body Image Reflections program for the semester! I was honored to be a part of it and to work closely with the women! The Strong Girl Workshop was such a positive and fun interactive night were we discussed steps to being strong, confident and happy! We danced, we laughed and we got real. The workshop was a safe environment where the women were able to self-reflect and share their own experiences with each other. These women have such bright futures and it was amazing to be able to help them dig deep and connect with their unlimited potential to be their best selves starting now!
We had so many goodies during the workshop thanks to some of my favorite Strong Girl approved brands! We stayed well hydrated with Waiakea Hawaiian Volcanic Water! And snacked on Nuttzo Nut Butters (the founder, Danielle, is a total Strong Girl!), Perfect Bar Nutrition Bars (so yummy!) and Go Raw Watermelon Seeds (if you haven't tried them–highly recommend as a great nutritious snack) and Sweet Spirulina Sprouted Bars! Everyone also got to take home a very fitting nail polish color–"Strength" by Spa Ritual thanks to Gadabouts, a local nail salon and spa in Tucson. Strength is a new creme for Spa Rituals Fall 2016 Collection, Feminine. It may officially be Fall now, but protecting your skin from the sun is always important, so COOLA made sure all of the women were stocked with COOLA mango sunscreen. Not only, does it smell delicious–it's 100% effective when it comes to protecting your skin! EO (Everyone Products) also gifted the women their choice of Botanical hand sanitizer spray (peppermint + citrus, and coconut + lemon) to keep in their purses and class totes!
The following morning we met on the Pi Phi lawn for a bright and early Strong Girl Cardio Booty workout. It was great to start the day with squats, heart pumping cardio exercises and lots of endorphins! Big shout out to Iconic Protein, one of my favorite packaged protein drinks, for providing our post-workout fuel with their three delicious flavors for everyone to choose from–coffee, chocolate and vanilla!
And thanks to our local Tucson studio partners for gifting all the Arizona Strong Girls that attended the workshop and workout free workout classes at PureBarre, Barre3, Orangetheory and Yoga Oasis! Elli Quark and Nuttzo also shared promo cards for Quark and Nut Butter! And, we rafflled off the super cute University of Arizona Skicks! 🙂
I loved meeting all of the Strong Girls that attended both events and cannot wait to come back and visit! Check out our video recap (coming soon) and the pictures from the events below! 🙂