Age: 21
Hometown: Macclenny, FL (Small Town, USA)
College: University of Florida
Major: Dietetics
Year: Junior
Sorority: Gamma Phi Beta (Charter Member!)
Instagram: @Sarah_Rhoden
 Hashtag: #UFStrongGirls

Tell us about yourself!
I'm a 3rd year student at UF (Go Gators!). I love to cook and find ways to put a healthy twist on a recipe. Bonus points if it's a baked good. These days, when I'm not serving my sorority as a member of exec, working, studying, or spending time with my friends and family, I am pushing myself in the gym and finding new goals to set for myself. I still enjoy the simple things in life, like cookies, SEC football, and classic rock. But nothing can make my day like lifting a heavier weight than I did last week.
What does "Strong" mean to you and what makes you a Strong Girl?
Strong can mean so much. If it comes from within, strength can be whatever a person wants it to be. For me, it speaks to the ability to push through what's hard in order to get what's worth it. And what, exactly, is worth it? For me, it's being the best version of myself. That's what makes me a Strong Girl.
What excites you about being a Strong Girl Campus Ambassador?
I love sharing my passions with others. With such a positive platform in The Strong Movement, so many other girls in my community can see how gratifying it is to be active, eat well, and feel great!
What is your favorite thing about The Strong Movement™?
Its name! It speaks to the movement of all of these girls finding new and awesome ways to get active and be, well, strong.

How do you envision The Strong Movement™ growing on your campus as a community of motivated, encouraging and supportive group of girls?
Nothing can spur someone to try something new like a bunch of people telling them how "worth it" that something can be if they just try it. I hope that such a community on campus can create new and exciting bonds between girls who are all united by their support for each other and their goals.
When did you discover fitness & healthy living and decide to make it part of your lifestyle?
I'm from a small town in North Florida. Things move a little slower there, and I never really considered exercise until I broke my foot a week before my senior prom. Once I realized I would come off of my crutches with uneven legs, I knew I had to do something about it! From there I found cardio and interval training, but it wasn't until I moved town to Gainesville to attend UF that I really found my passion for nutrition and fitness. I actually changed my major so that I could one day become a sports dietitian.
How has exercise and healthy living increased your confidence and self-esteem?
If you would have told 16-year-old me that in a few years, I'd be capable of lifting something that weighed as much as I did, I would call you crazy. It wasn't until I experienced the physical and mental changes that came with eating well and working hard that I became a true believer in "healthy living." I have so much more confidence now just knowing what my body is capable of.

What challenges and/or injuries have you had to overcome on your fit journey?
Time is the biggest struggle. All it takes is a couple crazy weeks to throw me completely off my game. Missing the gym or slacking on healthy eating can really bring a person down. So I'm always trying to find time in my schedule to get some meals prepped and get my butt to the gym!
What keeps you motivated when the going gets tough?
I like to think about what's next. What's on the other side of the obstacle that I'm facing?
What do you love about your body?
That it's mine! I take care of it, and it takes care of me. I love that I own legs capable of squatting lots of weight and arms that can support me in yoga balances and a mind that can take me wherever I want to go.
What do you wake up looking forward to and excited about everyday?
Breakfast!
Do you have any daily rituals?
It's not a normal day if I don't get a good bowl of oatmeal and a cup of coffee.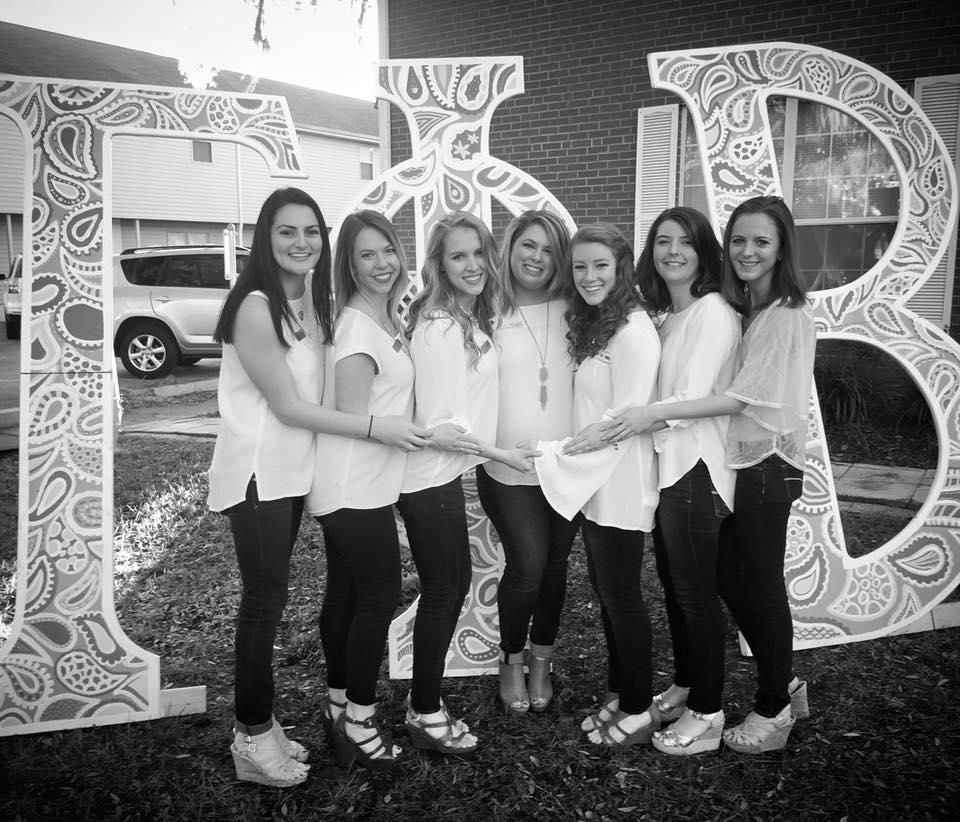 SPEED ROUND…
Favorite Workout: Leg Day!
Fit Goal: Learn how to do Olympic Lifting
Favorite Workout Song Playlist Right Now: Living on a Prayer by Bon Jovi (classic rock for the win!)
Favorite Healthy Snack: Natural Peanut Butter Between Slices of Banana
Favorite Fruit/Veggie: Sweet Potatoes
Favorite Quote: "Not all those who wander are lost." J.R.R. Tolkien
Click Below to Join the Strong Girl Community at the University of Florida!