Age: 18
Hometown: Tucson, Arizona
College: University of Arizona
Major: Public Health
Year: Freshman
Sorority: Pi Beta Phi
Instagram: @dana_tanner

Tell us about yourself!
Hi! my name is Dana Tanner and I live in Tucson, Arizona. I was born here and lived here my entire life. I love sports and have played soccer, volleyball and golf. I really enjoy being outside and doing active things that are fun with friends and family. My favorite thing to do is go hiking with my dog molly. Fun fact…I am obsessed with dogs (no shame) and I even foster puppies for the humane society! Being around friends and family who motivate me to be a better, healthier and a stronger person are what I appreciate the most.
What does "Strong" mean to you and what makes you a Strong Girl?
Being strong means to be proud of yourself through all of your failures, struggles and hardships. It is about having a positive outlook on life and choosing to do things and making choices that will make you a stronger better person.
What is your favorite thing about The Strong Movement?
I love that the Strong Movement is about accepting yourself and staying fit. It surrounds you with people who have the same goals and will help keep you motivated.

What excites your about the Strong Girl Community at Arizona!
I am very excited to create a club here on campus. I feel that there is a lot of pressure on girls at the U of A to be skinny. I have learned that the only thing that should matter is your own opinion of yourself and nobody else's. I think that this can be very helpful to lots of girls who need others to motivate them and surround them with positive attitudes.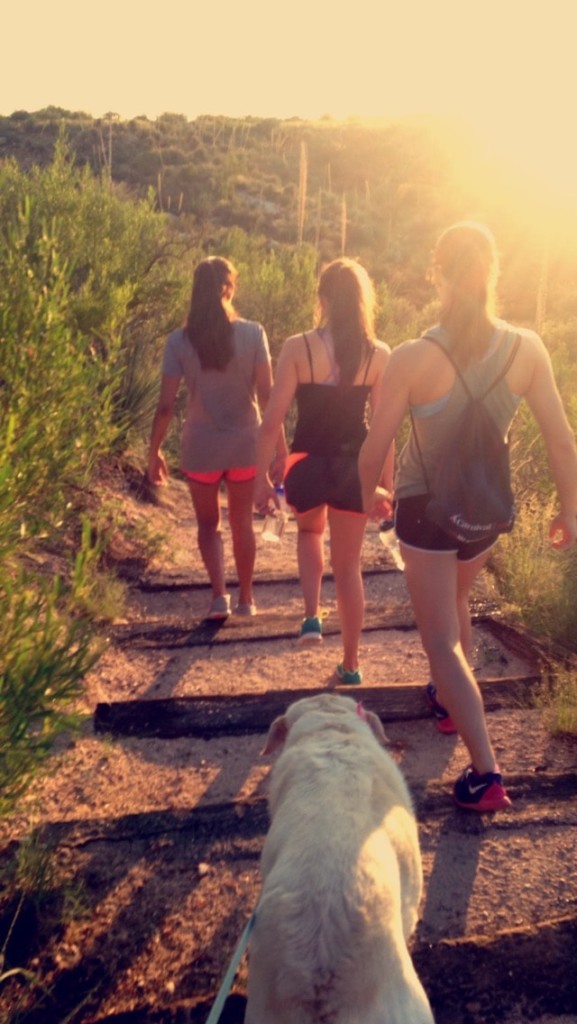 When did you discover fitness & healthy living and decide to make it a part of your lifestyle?
I discovered how important a healthy lifestyle was when I was about 16 and a junior in high school. I have had many health issues in the past and my diet and amount of exercise really affected the severity of it.
How has exercise and healthy living increased your confidence and self-esteem?
In the past, I struggled with my confidence and self-esteem. I was an extremely active kid growing up and when I was faced with my health issues, I gained a bunch of weight and felt really bad about myself. Once I realized how important it is to live a healthy lifestyle both physically and mentally, I became a much happier and healthier person in all aspects.

What challenges and/or injuries did you have to overcome in your fit journey?
I have migraines and daily headaches, so I wake up with one and go to bed with one every night. This has been going on now for about 4 years and I learned to stay active and moving rather than just laying in bed all day. I also was diagnosed with narcolepsy a year and a half ago. I am exceedingly tired most of the time and it gets difficult to stay motivated. And I also have a condition called POTS, postural orthostatic tachycardia syndrome. My blood flow is kind of messed up, therefore I am dizzy often. My headaches and POTS restrict me from working out at the level I would like but I am always searching for new exercises that don't make my headache worse or more dizzy. Aside from my consistent health issues, I have broken many bones through sports and I have had very bad shin splints. Unfortunately my shin splints linger around due to not acting on the injury soon enough.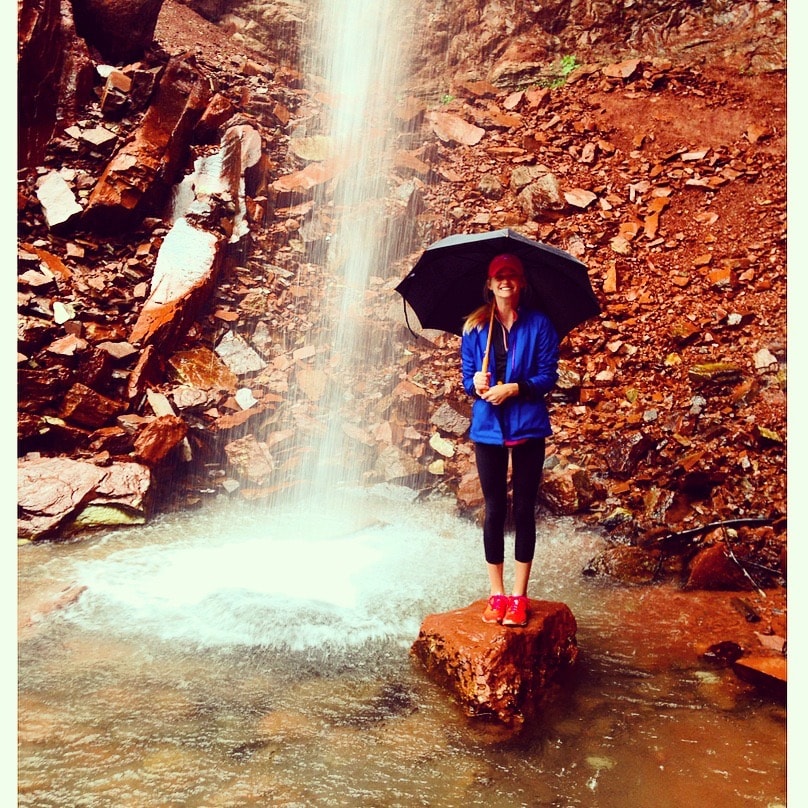 What keeps you motivated when the going gets tough?
Friends are a large part of my motivation because if they go workout and eat healthy then so will I. But my health issues are a big motivation for me due to the fact that I will get worse if I do not keep a balanced lifestyle.
What do you love about your mind and body?
I love that I have conquered my health issues (even though they are still present) and come out a stronger and wiser person.

What do you wake up looking forward to and excited about everyday?
I look forward to being with my friends that I have created here at the U of A. In high school, I did not have very many friends and I basically only had one best friend. Since I was feeling unwell all of the time, I never went to parties or football games and never made an effort to make friends because I wasn't able to hangout and be social. Now that I have learned the tools that I need to keep things at a manageable level, I am having so much fun being around my new friends and being social.
Do you have any daily rituals?
I do not have any rituals that I can think of but I own a fitbit and I have become obsessed with tracking my activity. My day is not complete until I reach at least 12,000 steps.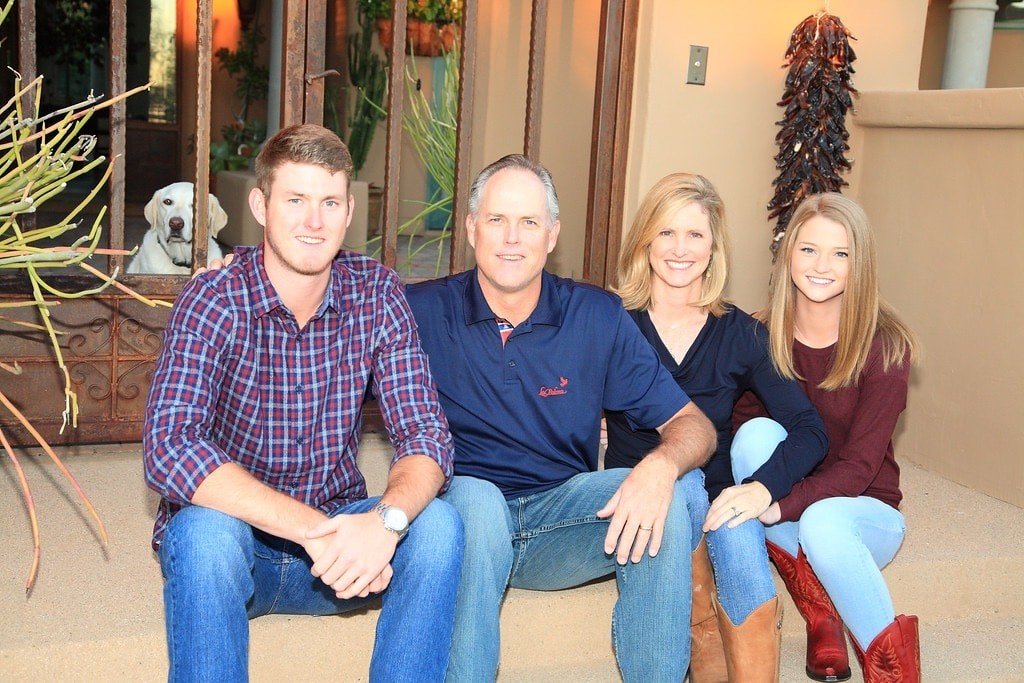 Favorite Workout: Hiking
Fit Goal: To be able to run for 25 minutes without slowing down or stopping
Favorite Workout Song Playlist Right Now: Devil (feat. busta rhymes, b.o.b. & neon hitch) by Cash Cash
Favorite Healthy Snack: Apples and Peanut Butter 🙂
Favorite Fruit/Veggie: Strawberries and Watermelon
Favorite Quotes: Choose Joy