Age: 18
Hometown: Naperville, Illinois
College: University of Alabama
Major: Athletic Training/Pre-Physical Therapy
Sorority: Delta Zeta
Instagram: @Courtneydimitris15
Tell us about yourself!
I've played sports all my life and have always been a very active person. In high school I was on the varsity track and cross country team. My senior year I also helped manage the boys cross country team and volunteered in my schools athletic training room.
What does "Strong" mean to you and what makes you a Strong Girl?
To me strong means being healthy and confident in your own body. What makes me a strong girl is my passion for fitness and helping others become more aware of how they can improve their self image in a healthy way.
What excites you about being a Strong Girl Campus Ambassador?
I'm excited to be a Strong Girl Ambassador because it's something I can do with my sorority sisters that will bring us together and motivate each other to learn more about being fit and healthy.
What is your favorite thing about The Strong Movement™?
My favorite thing about The Strong Movement is that its not a "one size fits all" program. It is adaptable to each girl's lifestyle and situation so everyone can find what works best for them.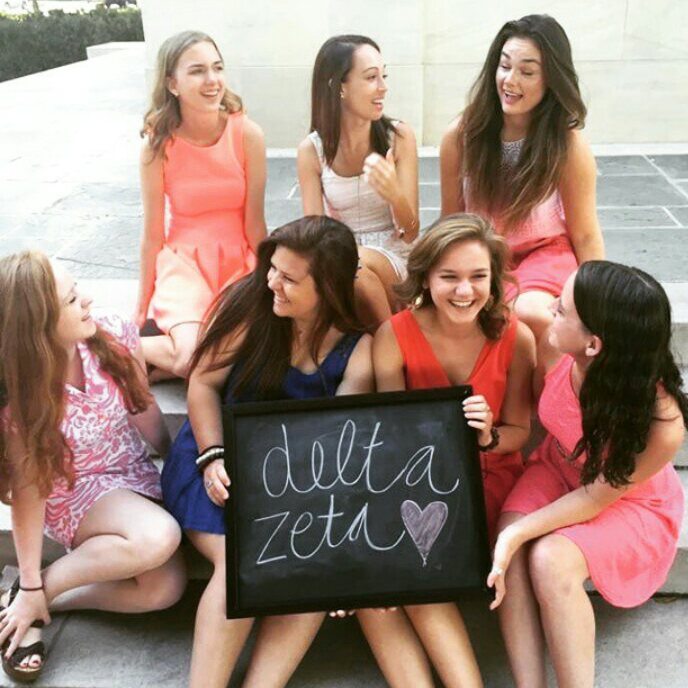 How do you envision The Strong Movement™ growing on your campus as a community of motivated, encouraging and supportive group of girls?
I imagine The Strong Movement growing on my campus and connecting the sororities. Greek life is a very close community and I see The Strong Movement only bringing the girls closer. Working with your sisters and others in the Greek community will motivate girls to stick to their goals and help others achieve theirs as well.
When did you discover fitness & healthy living and decide to make it part of your lifestyle?
I've always been athletic and enjoyed sports and fitness, but it wasn't until my first semester in college that I had to come up with my own fitness/nutrition plan that worked for me. In high school, I just did whatever my coach told me to do, but now I had to figure out what worked for me in the college environment.

How has exercise and healthy living increased your confidence and self-esteem?
Fitness and living healthy have greatly changed my self esteem. Eating healthy gives me more energy and keeps me feeling great all day. Fitness has helped me in feeling stronger and that gives me more confidence in how I feel and look.
What challenges and/or injuries have you had to overcome on your fit journey?
I've gone through many challenges in my athletic career and through my journey of becoming fit. In the 6 years I ran track I went through physical therapy four times. I injured both of my knees and my lower back from previous years playing volleyball and that followed me to track. While I struggled with these injuries I also learned a lot from them as well. I learned better weight lifting techniques that weren't as hard on my body and better habits to stick to when I'm working out to avoid injuries.
What keeps you motivated when the going gets tough?
The thing that keeps me motivated when times get tough is knowing how much happier I am and how good I feel when I am living a healthy lifestyle. The work it takes to live healthy is worth it for the great feeling you get when you finally reach your health and fitness goals.

What do you love about your body?
The thing I love about my body is when I'm consistent about being fit, the definition my muscles get. It's a great feeling when you put so much work to not only feel but to see a difference in yourself that proves the work you are putting in is paying off.
What do you wake up looking forward to and excited about everyday?
Everyday I wake up looking forward to bettering myself and reaching my goals. Whether it's with school and doing well in classes or whether it's in my lifestyle choices. I wake up and look forward to seeing the reward for my hard work in the future.
Do you have any daily rituals?
My daily rituals include stretching in the morning and getting snacks and water bottles ready for the day. I'm less likely to go for a quick sugary snack if I'm prepared with something healthier I bring to classes.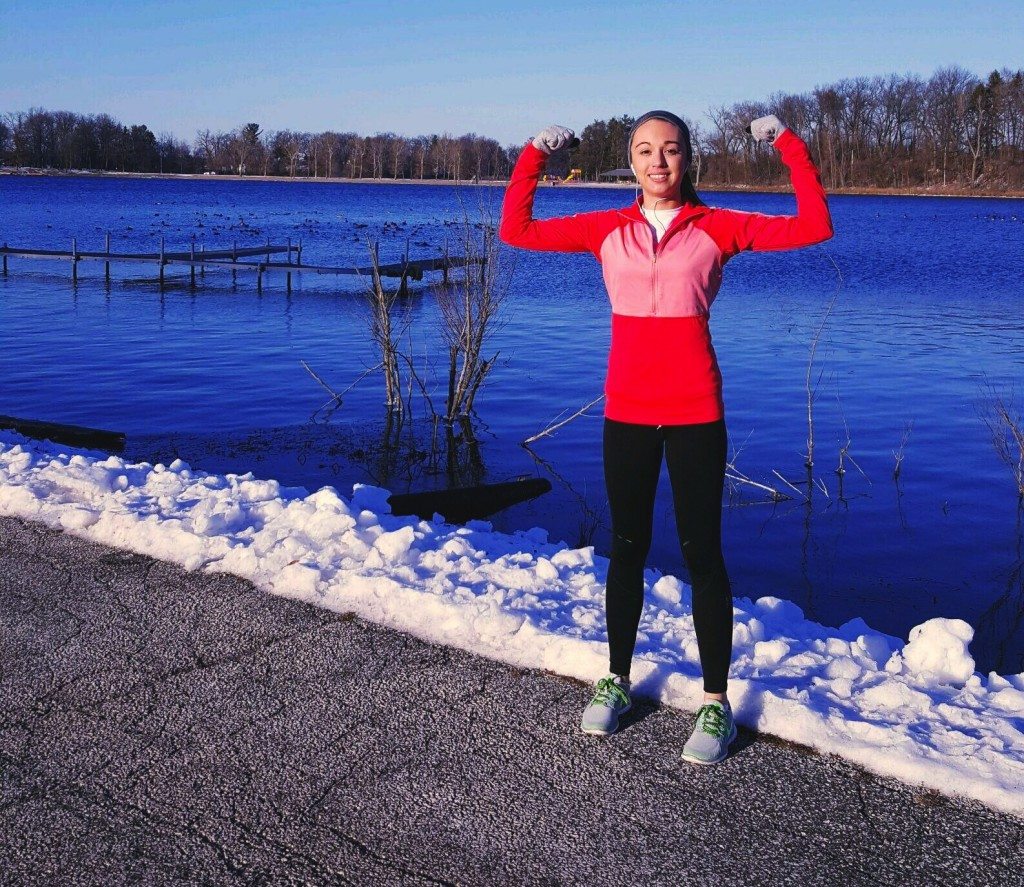 SPEED ROUND…
Favorite Workout: Running
Fit Goal: Make my diet healthier and stick to a more consistent workout routine
Favorite Workout Song Playlist Right Now: Confident by Demi Lavato
Favorite Healthy Snack: Celery and Peanut Butter
Favorite Fruit/Veggie: Grapes/Carrots
Favorite Quote: "Without struggle there is no progress."