Age: 21
Hometown: Tigard, Oregon
College: OSU – Oregon State University
Major: Interior Design
Year: Junior
Sorority: Delta Delta Delta
Instagram: @princesscassi1
 Hashtag: #strongmovementOSU

Tell us about yourself!
I love to explore the Pacific Northwest and traveling the world. I love spending time with my family and my Lhasa Apso. My biggest goal I'm always trying to strive to accomplish is to stay positive and be the best version of myself I can be.
What does "Strong" mean to you and what makes you a Strong Girl?
I always try to strive to have a healthy mind, body, and soul. What I mean by this is that for the mind to have positive thoughts of other people and especially yourself. I have heard many times that the reason we can't do something is because of the negative thoughts we put on ourselves which I believe is totally accurate! Body is kind of a given by constantly making sure you're always getting the exercise you need but also to eat right and make sure you get enough rest. Soul I say is open to interpretation but what I would say to this by what makes you happy and be the real you not a version of yourself that someone else wants you to be or what society says you should be.
What excites you about being a Strong Girl Campus Ambassador?
I'm so excited to be a Strong Girl Campus Ambassador because I know I have other girls to back me up all over the country who believe in something similar to what I believe in. Also to help girls be who they want to be and be confident young ladies.

What is your favorite thing about The Strong Movement™?
I love the Motto! "Have a strong body and strong mind." It's a great representation of the company and of personally what I like to represent.
How do you envision The Strong Movement™ growing on your campus as a community of motivated, encouraging and supportive group of girls?
I feel that it will grow and thrive at Oregon State University. I already love talking about the company through my sorority and to other girls I know to help motivate them to be who they're and I can't wait to see how it continues to grow on campus.
When did you discover fitness & healthy living and decide to make it part of your lifestyle?
Ever since I was little I have always wanted to be active and the best way for me to do that for a while was to do sports when I was little. I did ballet and tap for a while and then tried tennis, volleyball, swim team, and then went back to dance in high school with dance team and studio dance. It doesn't matter what you do but it always feels good to be active and be doing something. Now that I'm in college I mostly go to the gym now but I try and make sure I go hiking at least once a month.

How has exercise and healthy living increased your confidence and self-esteem?
It's helping every day to be a more confident me because you feel better and a great you when you're healthy. The more you exercise and eat healthy the more your body is going to want to crave it. I personally notice the more healthy I'm the more positive and happy of a person I am.
What challenges and/or injuries have you had to overcome on your fit journey?
My junior year of high school I sprained my left wrist during a dance team competition. For two years after that accident I would have flare ups which would make it hard to lift weights and do certain other workouts when I needed to put weight on that wrist. In situations like this it stinks because you want to still be able to exercise so my rule is go and workout but know your limits and don't push them too hard.
What keeps you motivated when the going gets tough?
This is always a struggle for me but I always try and stay positive and I notice it's easier to stay positive and happy even in stressful situations when you eat right and maintain a good amount of exercise.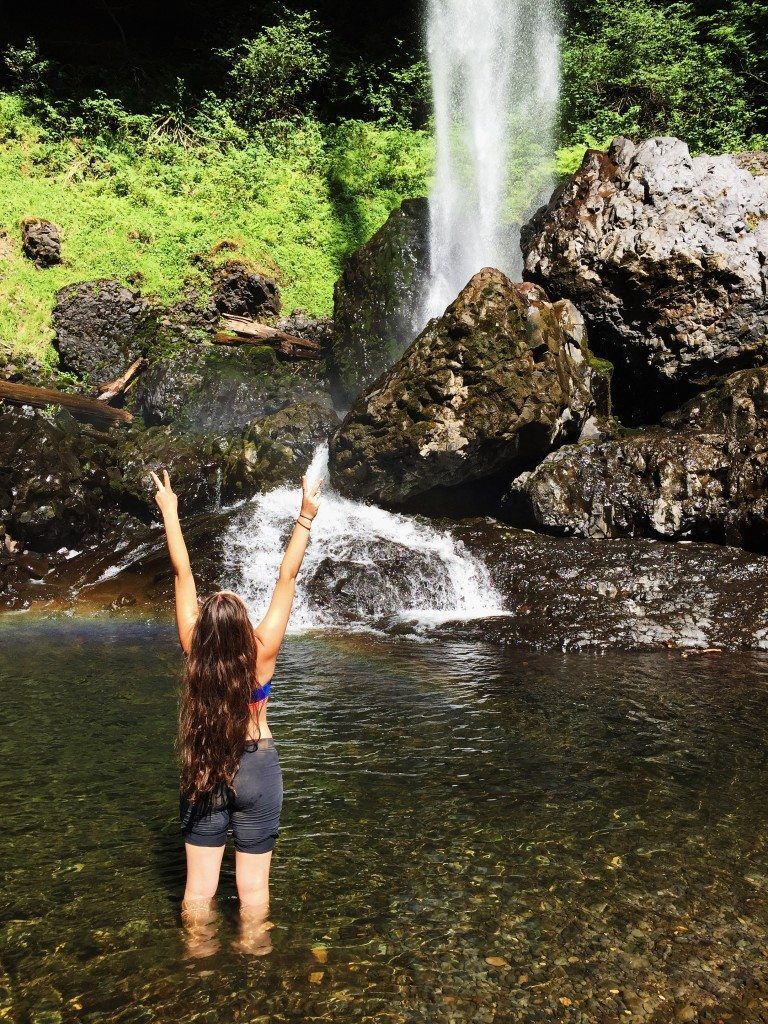 What do you love about your body?
I love my long hair and that I have strong legs.
What do you wake up looking forward to and excited about everyday?
I'm always looking forward to see what the new day brings to me! I look at every day as an adventure and you need to enjoy every moment of it.
Do you have any daily rituals?
Taking vitamins in the morning and showering at night.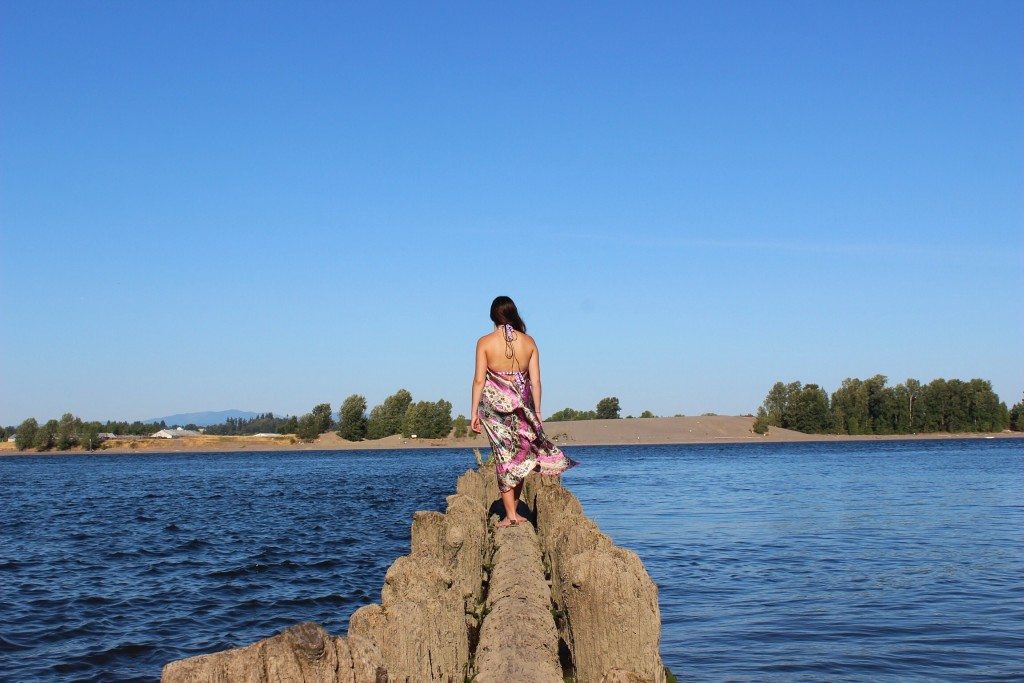 SPEED ROUND…
Favorite Workout: Zumba and Weights!
Fit Goal: By the end of winter term to be able to squat 150 pounds and I'm at 110 pounds. Yay!
Favorite Workout Song Playlist Right Now: I have way too many to pick one! This week my most played song has been Run the World by Beyonce.
Favorite Healthy Snack: Carrots and Hummus or Nuts and a little bit of dark chocolate
Favorite Fruit/Veggie: Bananas and Cucumbers
Favorite Quote: 
"

Life is too short to… Wake up in the morning with regrets. So love the people who treat you right, forget about the ones who don't and believe that everything happens for a reason. If you get a chance, take it. If it changes your life, let it. Nobody said that it would be easy, they just promised it would be worth it."
Click Below to Join the Strong Girl Community at OSU!