Age: 21
Hometown: Hubbard, OH
College: Youngstown State University
Major: Marketing
Year: Junior
Sorority: Alpha Omicron Pi
Instagram: @bricohol
 Hashtag: #YSUstronggirls

Tell us about yourself!
I'm Bri I'm a junior at Youngstown State! I am the philanthropy chairman for AOII and the Public Relations chairman for Panhellenic council! My living is made as a barista at Starbucks and as a Student Assistant to the freshman level astronomy classes. In my free time I love going to spinning classes, jogging, biking or just walking in our local park, shopping and I love to travel! I consider myself to have an incredible sense of humor and can make almost anyone laugh! I talk too much and have been told I'm "too outgoing". I look forward to getting an internship this summer in the marketing field and going to the Bahamas!
What does "Strong" mean to you and what makes you a Strong Girl?
To me "strong" means so much more than just big muscles. It's being able to know when to stick up for yourself and to be brave even when no one is on your side. Or being able to balance all of life's demands with a smile even if it doesn't always go as planned.  I consider myself a Strong Girl because I am working two jobs, balancing sorority leadership positions, doing well in school, and still having a life with my friends!
What excites you about being a Strong Girl Campus Ambassador?
I can't wait to be able to share what the Strong Movement is all about and get girls excited to work out and not look at it as work but as something fun!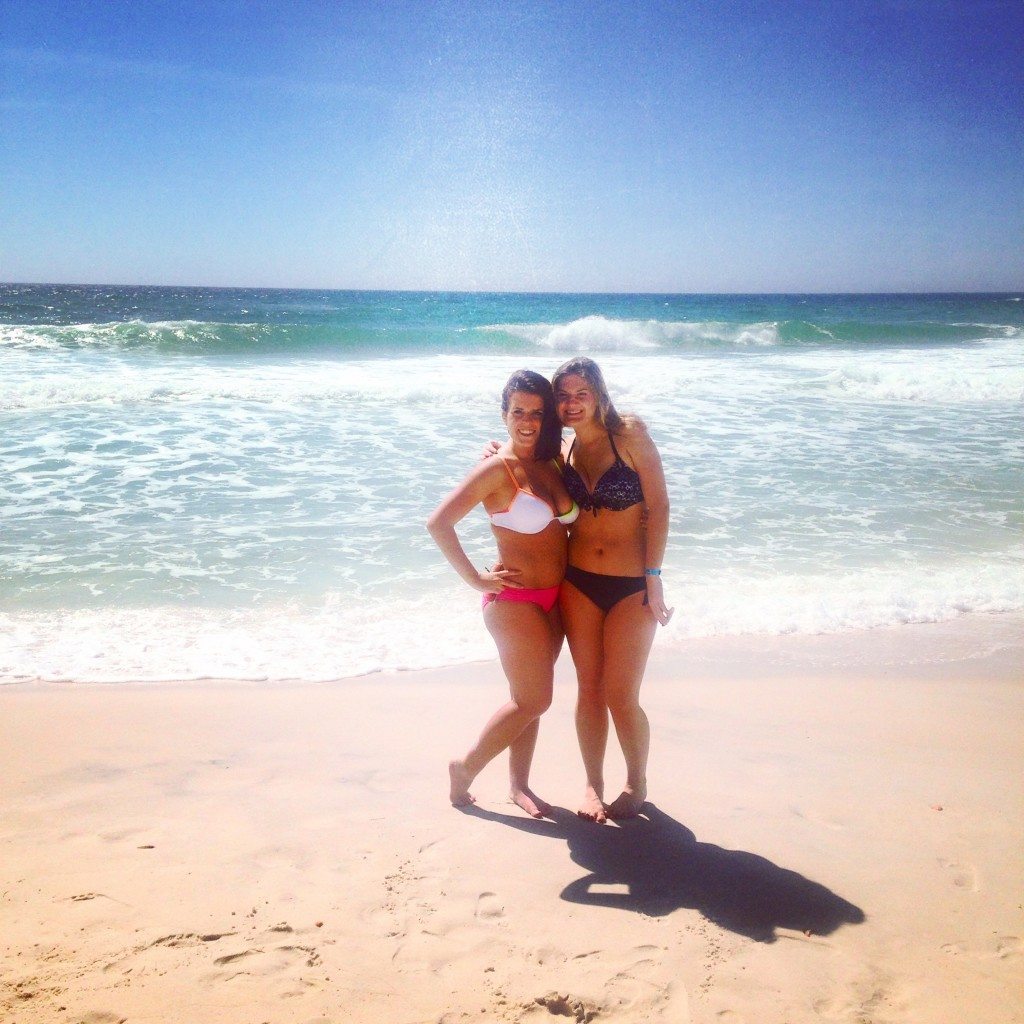 What is your favorite thing about The Strong Movement™?
My favorite thing about The Strong Movement is it focuses beyond just working out and eating right. Those things are very important but without a positive healthy mindset those things will only get you so far.
How do you envision The Strong Movement™ growing on your campus as a community of motivated, encouraging and supportive group of girls?
I believe it will start within my chapter and grow throughout the panhellenic community. So many girls want someone to go workout with and have some sort of support system behind them with the same goals. I believe this will give them just that and it will help us work towards a common goal of being healthy.
When did you discover fitness & healthy living and decide to make it part of your lifestyle?
My senior year in High School it hit me I was a little chubby. I joined a local gym and worked out religiously. I cut down calories and eliminated "bad" food from my diet. It got to a point where it was sort of out of control and once college started I put on some weight. Terrified of getting back to my old weight I started working out and eating healthier. But this time I learned it was O-K to eat chicken wings sometimes, and it's okay to skip a workout to take a nap. I finally found my balance and I am enjoying my life way more now.

How has exercise and healthy living increased your confidence and self-esteem?
I just generally feel happier. When I put on a dress that was a little tight a few months ago that is now sitting perfectly it feels good. I don't feel the need to constantly compare myself to others who have been doing this for way longer than me.
What challenges and/or injuries have you had to overcome on your fit journey?
My biggest challenge is work and school. I work a lot and I find myself just exhausted after a long day of being on my feet. I always have to really convince myself to go to the gym. But, I've come to the conclusion that the one hour I decide to go to the gym will be better and more beneficial to me then the hour I spend napping. I also love chicken wings and sometimes I find it hard to say no when my friends invite me out for pizza and beer! But rewarding myself after a hard week is a great a way to keep me on track with my goals!

What keeps you motivated when the going gets tough?
Knowing that I am bettering myself, and although the results may not be immediate it will pay off in the end.
What do you love about your body?
I love my legs and my eyes!
What do you wake up looking forward to and excited about everyday?
I don't usually look forward to waking up because that means I have to go to work. But I get free coffee so that gets me excited!
Do you have any daily rituals?
I always make sure I eat some type of breakfast and I love to do a face mask every night before bed to relax!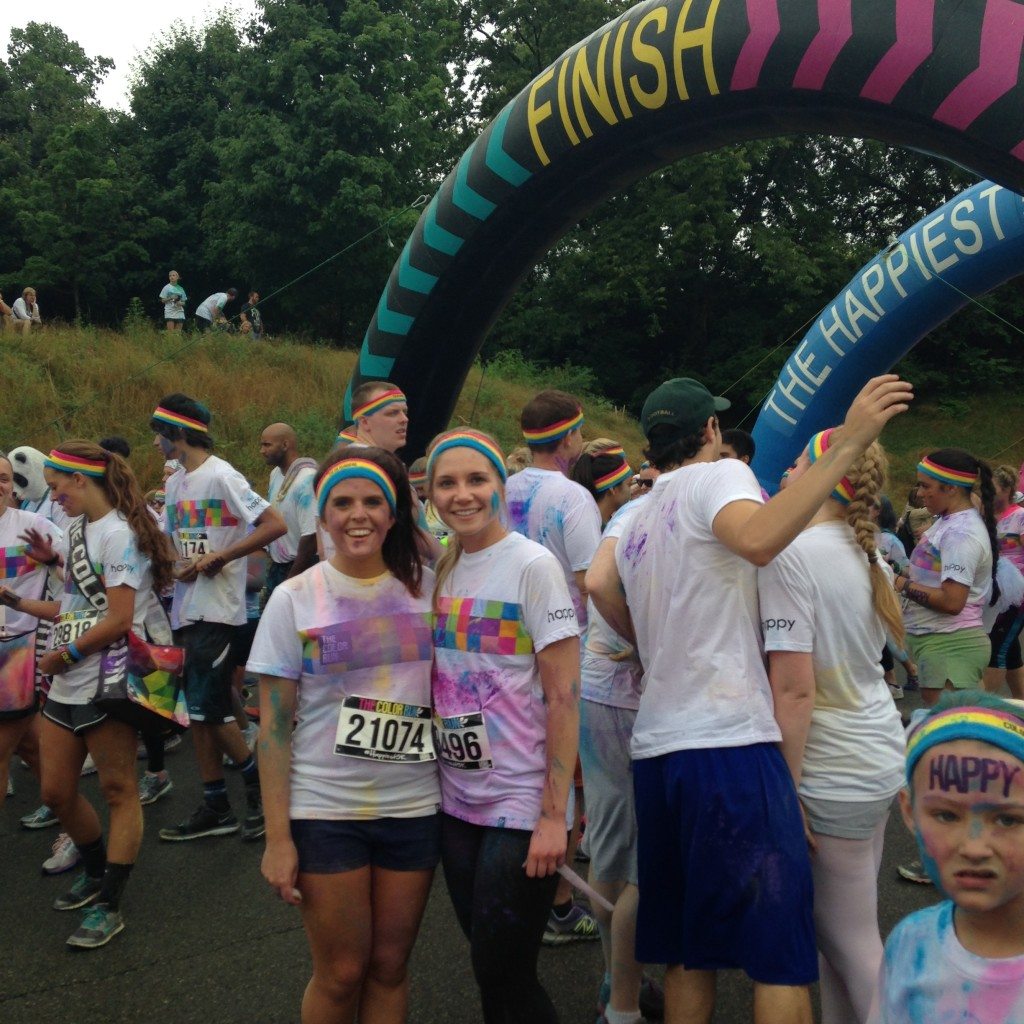 SPEED ROUND…
Favorite Workout: 
Spinning!
Fit Goal: Tighten/Strengthen my core and back!  Tone up my belly
Favorite Workout Song Playlist Right Now: Downtown- Macklemore and Ryan Lewis
Favorite Healthy Snack: Hummus and Cucumbers
Favorite Fruit/Veggie: Pineapple!
Favorite Quote: 
"

Life moves pretty fast. If you don't stop and look around for a while, you could miss it." – Ferris Bueller's Day Off
Click Below to Join the Strong Girl Community at Youngstown State University!