Age: 20
Hometown: Laguna Beach, CA
College: Chapman University
Major: Public Relations + Advertising, Strategic + Corporate Communication Double Major 
Year: Junior
Sorority: Alpha Phi
Instagram: @alliewhitexo

Tell us about yourself!
I am a Junior at Chapman studying Public Relations and Advertising & Strategic Corporate Communication (think business communication). I am so passionate about my majors after having taken a very long time to find them (I came into Chapman as political science). Away from school, I'm a volleyball coach. I got cut my junior year of high school from my volleyball team, but the following Spring semester I was already coaching a youth league which turned into a paying job in the following year. Through this experience, my definition of failure has changed in that I no longer believe in failing. I now think wholeheartedly that when one door closes, another door opens, and I couldn't be more grateful that that is how I've been able to come to view one of the "worst experiences of my life" (how I referred to being cut as a 16 year old junior in high school). I've now been coaching for 4 years.
However, I feel as though the clock is ticking on my coaching career, in that I was recently chosen by Hopeless Records to be their new marketing intern. This is my first internship, and has made me realize that I need to become more focus on my goals I have for my career and my current passions instead of trying to fan the embers of a passion I once held. (Don't get me wrong, I love coaching and I love volleyball, but I've now been in the sport for 12 years [playing and coaching combined].
As I've gotten older and have gotten more into the meat of my major, I'm realizing how critical it is for me to begin to focus on life after college. Which makes me nervously excited!) Besides that, I'm an only child, so boy oh boy did I love everything the sisterhood of a sorority had to offer. I couldn't be more in love with Alpha Phi if I tried! I am currently their Director of Alumnae Relations, which have enabled me to polish my communicative skills.
I also love music and going to concerts. Within the next month and a half, I'm attending five concerts. I love the unity of the crowd who is all there to see (most likely) their favorite band which has influenced their life in one shape or form. Music to me is more than sounds and cute band members, = it's an individual experience that has the power to teleport people in time. I'm very grateful for bands (and band members), but most importantly, I love how individual and subjective music is everyone.
To finish, all I post on Facebook is cute puppy videos I find on the internet, which I've been told has summed me up as a person..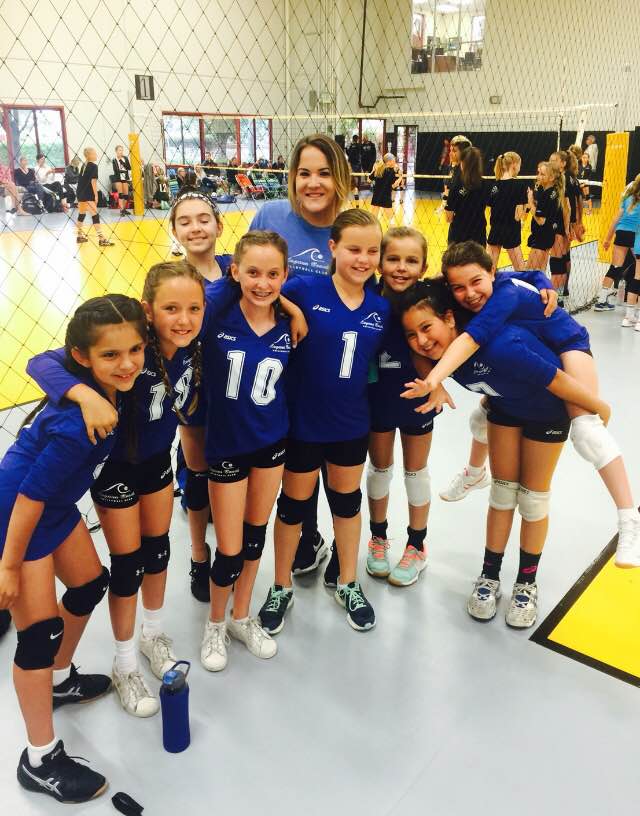 What does "Strong" mean to you and what makes you a Strong Girl?
Being a strong girl means acknowledging, accepting, and embracing taking full responsibility for your life; whether that be how your body looks, how you eat, how you look and feel, whatever it may be, a Strong Girl is in control and is accountable to her actions. She is authentic in the way she lives, and she is true to her word which is exemplified in her actions. She is selfless, genuine, bold, and a ray of sunshine to everyone she meets.
A Strong Girl is grateful for every day she is given and finds things to be thankful for in the smallest, most routine days. She is constantly on the look out for the silver lining, and makes the most out of every situation/encounter she finds herself in, good or bad. She's not cocky or conceited, but she's damn sure she will accomplish and thrive in whatever she puts her mind to. She dreams big because she knows she works hard enough to accomplish the unreal, the unthinkable. She is a loyal friend, a grateful daughter, a dedicated student, strong worker/go-getter, and most importantly, she believes, loves, and invests in herself.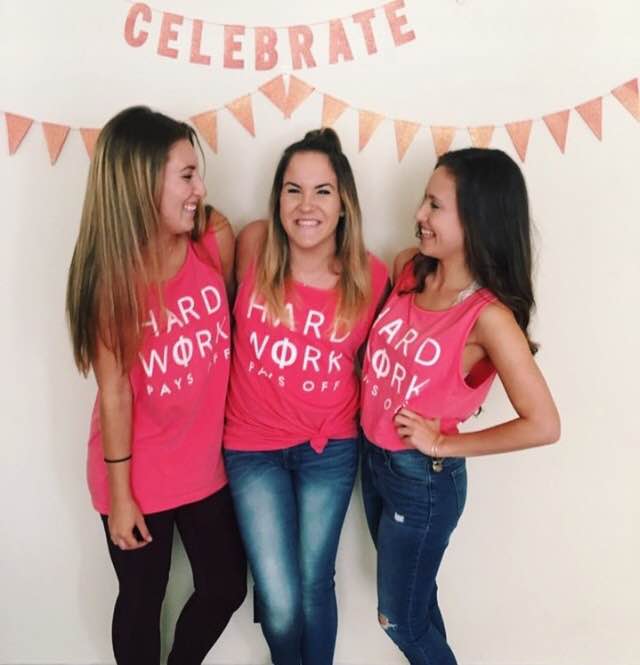 What do you love about The Strong Movement?
I love how The Strong Movement incorporates mind and body. I've seen Instagram fitness gurus preach about their weight loss secrets or life coaches encourage the power of positive thinking, but I've yet to see someone blend the two. Since the Strong Movement is, in fact, a blend of the two, I think it's the most empowering thing a woman can do for herself. I got the most powerful dose of confidence and self love I've ever received after Ailis spoke to our chapter, and it also made me aware of how big of a turning point hearing her speak was. I was so encouraged and loving myself mentally, I thought why wasn't I doing anything physically to demonstrate that love? Her talk to our chapter changed that entirely for me. I have honestly never been more motivated in my entire life to change my life around completely. So all in all, the thing that excites me the most about being a part of the Strong Movement is that I get to be within a community that empowers women so fiercely to be the absolute greatest version of their bodies and minds, and to have girls alongside you growing, learning and supporting one another just as fiercely.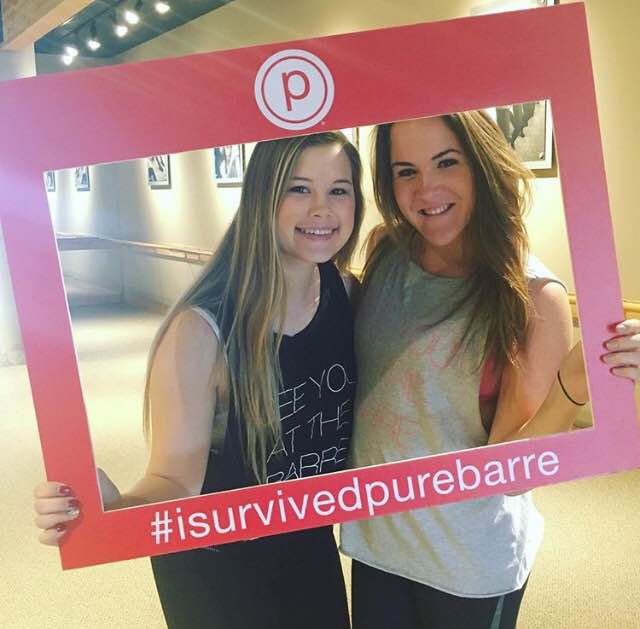 What excites you about the Strong Girl Community at Chapman!
I love the fierce, unfiltered encouragement I've found within the movement of inspiring women to be their absolute greatest and take care of their bodies and their minds. Obviously I'm in a sorority where women support each other all the time, but the fact that all the women in TSM are working out and thinking positively together make me feel as though we are apart of a team, and since you're only as strong as your weakest link, everyone in TSM encourages, supports and challenges one another to be their very best. The love and support I find within the movement is so mutual, which is something I think is rare in today's society; the unfiltered, authentic girl-on-girl love, which is such a drastic change from the stereotypical girl hate often found in society.

What role does exercise and healthy living have in your life?
Exercise plays an important role in my life on paper. I'm a volleyball coach, so I get very caught up in the idea that "Oh I had practice and helped run drills and played volleyball for a little bit so I exercised, I'm good for today" when in reality I could be doing so much more for myself. However, I've never been more ready to change that. (You speaking at our retreat was my "mirror moment" when I realized what I've been doing needs to change!)
Healthy habits such as eating right play a more prominent role in my life since I'm aware that I get caught up in my previous "I coached so I don't need to exercise" comment, so I make an extended effort to at least eat right so I don't feel as guilty when I don't exercise often. However, I don't eat right all the time, but I don't have the recipes to change that. Also, I've been prioritizing sleep more which is something I'm really proud of. I've always been that girl, wired on caffeine and telling everyone she knows that she only got four hours of sleep the night before. But since school started, I've been going to bed early, meditating or journaling, and drinking lots of water. It's small steps, but it's small steps I'm very proud of.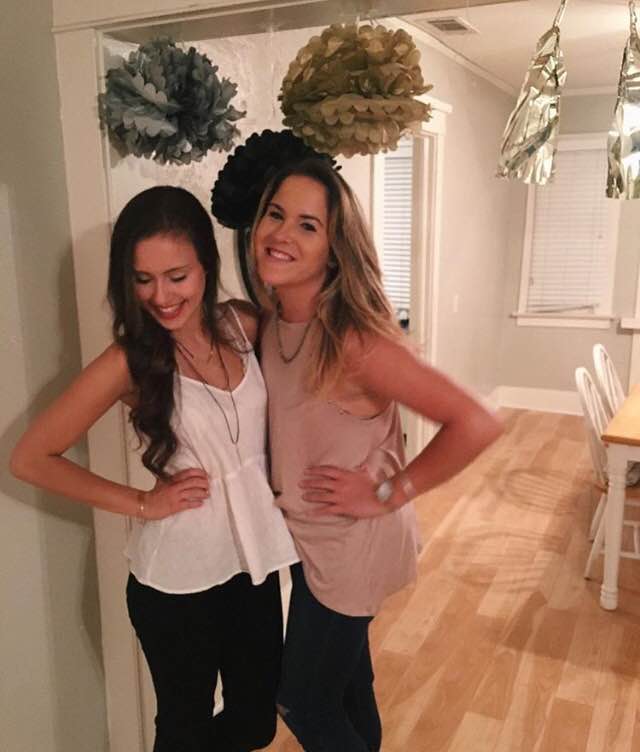 Favorite Type of Workout: Yoga, Barre, & Volleyball!
Fit Goal: To be confident, feel good, and like what I see in the mirror! 🙂
Favorite Workout Song on Playlist Right Now? Closer by the Chainsmokers ft. Halsey
Favorite Healthy Snack: Vanilla Yogurt & strawberries
Favorite Fruit and/or Veggie: Bananas & asparagus
Favorite Quote: "Humankind. Be both."