Age: 21
Hometown: Toronto, Ontario, Canada
College: University of Toronto
Major: Double Major in Human Biology and Health Studies with a Minor in Drama
Year: Third Year
Sorority: Alpha Phi, Xi Chapter
Instagram: @alexandrateresa.fitness
 Hashtag: #stronggirlTO

Tell us about yourself!
My passion for wellness and health grew from my love of dance and theatre. Once I stopped dancing in my last year of high school, i needed a way to keep moving and I found fitness! Now you can find me at the gym or on stage at one of the UofT Musicals!
What does "Strong" mean to you and what makes you a Strong Girl?
Strength is defined relative to where I was BEFORE and where I am now. I am a strong girl because I try to find comfort within the discomfort, and grow my strength when I find the will to KEEP GOING even when I feel 200% done.
What excites you about being a Strong Girl Campus Ambassador?
Fitness is so much fun, and comes in so many different forms. Working towards a healthy body and mind is much simpler than most people think. I know that as a campus ambassador I'll have the tools at hand to help spread the message of the simplicity of wellness to even more people.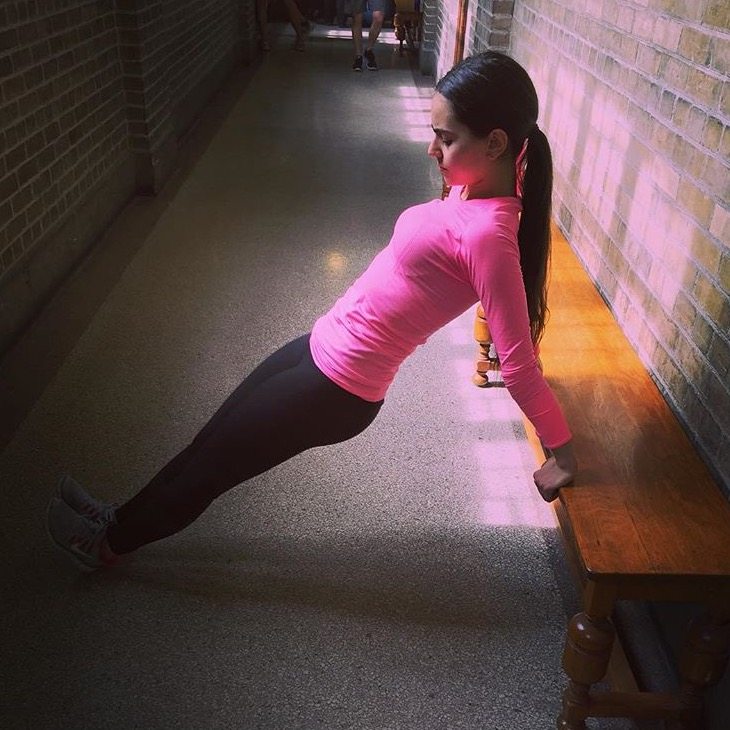 What is your favorite thing about The Strong Movement™?
Ailis has done a fantastic job making her ebooks and plans easy and FUN to read. I love how anyone can understand how the science in her books works without needed a science major. I love that Ailis keeps in mind that us girls run on a tight schedule, so everything form meal ideas to workouts are time efficient and leave with no excuses to not keep them as part of your day.
How do you envision The Strong Movement™ growing on your campus as a community of motivated, encouraging and supportive group of girls?
UofT is a little different from other schools since it is a city school with a large commuter population. Luckily, we have 3 beautiful fitness centers conveniently located throughout campus and my dream witht eh strong movement is to conduct awesome group fitness classes using Ailis' workouts!

When did you discover fitness & healthy living and decide to make it part of your lifestyle?
Dance is a very physically demanding. From dance I already knew what it meant to push my self, but I learned everything from squats to macros online. Youtube, instagram and other outlets became my personal trainer. Now as an ambassador I can help other girls get strong by supplying them with the best means of online training.
How has exercise and healthy living increased your confidence and self-esteem?
How has it not?? Earning something feels 100% more special instead of something that is only given to you.
What challenges and/or injuries have you had to overcome on your fit journey?
Time constraints in a big problem for me. I always feel like I'm running around doing a million other things for a million other people. So when I get to train I know its ME time and I feel good about it.

What keeps you motivated when the going gets tough?
I know my capabilities. Sometimes (often times) I just need to stop complaining, dig deep down inside of me and remind myself I can do better.
What do you love about your body?
I like this question! I like my hair, my eyebrows and my glutes. I've always had long hair and dark eyebrows, and glutes is my favourite to train! I think us girls today need a reminder that we're ALLOWED TO LIKE THE WAY WE LOOK.
What do you wake up looking forward to and excited about everyday?
Breakfast. Honestly. I LOVE COFFEE AND I LOVE EGGS. #StrongGirlFav
Do you have any daily rituals?
Wake up, down a 2 glasses of room temp water, make breaky, eat the breaky, drink expresso and seize the day!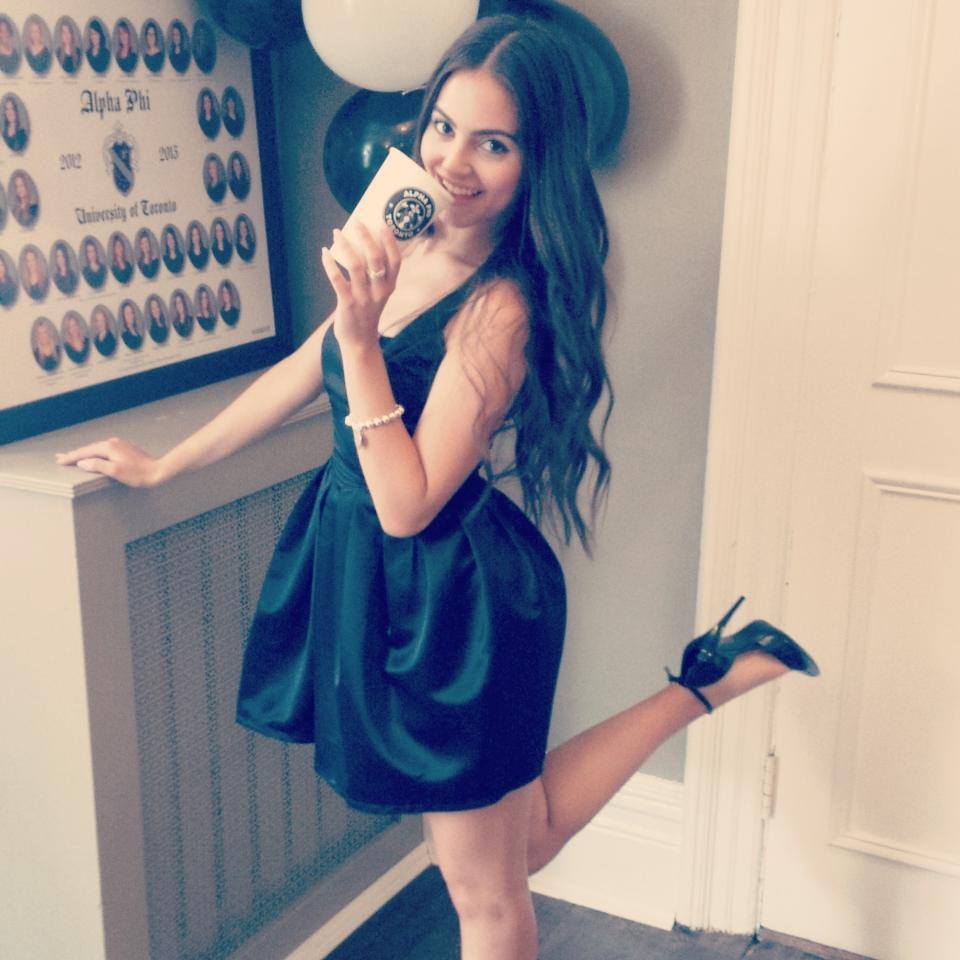 SPEED ROUND…
Favorite Workout: Weight Training!
Fit Goals:
be able to squat 130lbs by june, currently at 90lbs, will also help to strengthen my core b.c it is not as strong as I would like it to be

 get MORE cardio in because it helps strengths my asthma haha

to be happy with my physique year round, without having to worry about a "cutting" or "bulking" phase
Favorite Workout Song Playlist Right Now: Bad Romance, GAGA 2010 forever
Favorite Healthy Snack: Quest Nutrition bars in chocolate chip cookie dough. OR greek yogurt topped with dark chocolate and almond butter. YUM!
Favorite Fruit/Veggie: Apples and Zucchini! Daily foods of mine I cannot live without.
Favorite Quote: Think Happy, Be Happy.
Click Below to Join the Strong Girl Community at the University of Toronto!