I am so excited to share that our new Member's Only Section of the website is now up and running! This section is for Strong Girls in the Community that have purchased the Strong Girl Guides!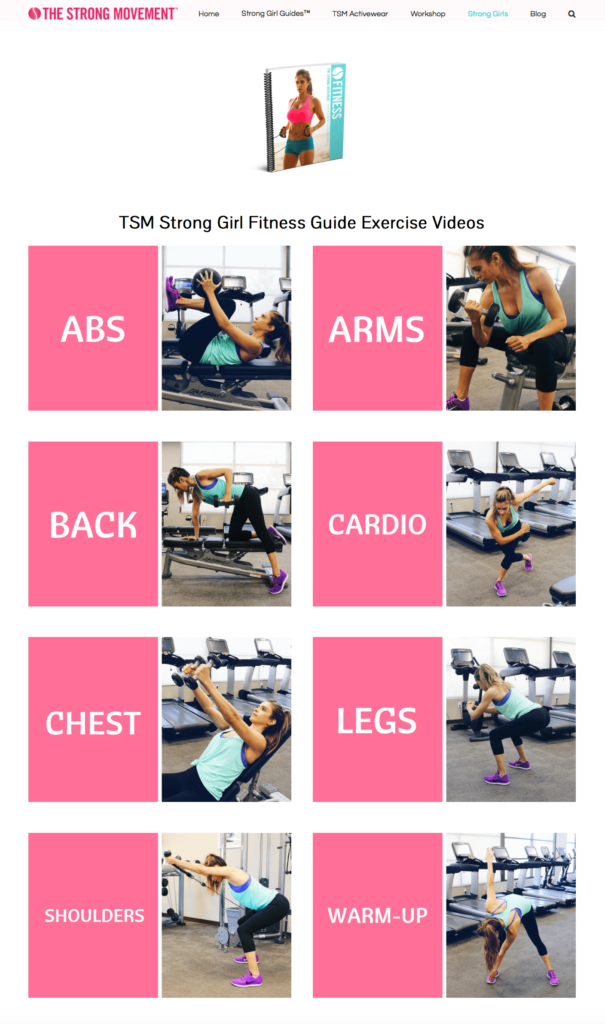 I filmed these videos to help you learn how to perform the exercises from the guide correctly and with proper form. The videos will continue to be updated on an ongoing basis!
Here is a snapshot of the page and a sample exercise from the Strong Girl Fitness Guide!
Love + Sweat, xoxo