I am so excited to share our new video highlighting the Strong Girl Workshop + Workout: Steps to a Stronger, More Confident + Happier You! My mission is to help women become their best and build strong bodies and strong minds! I'm honored I have had the opportunity to share this workshop and workout with college women across the country!
I had a wonderful time visiting schools and working with different Panhellenic communities and sorority chapters this past fall and am looking forward to working with more Strong Girls these next few months. If you're interested in bringing the Strong Girl Workshop + Workout to your school, sorority or Greek community, please email me at ailis@thestrongmovement.com.
The workshop is perfect programming for:
Sisterhood Events
Member Development
Recruitment + Chapter Retreats
Women's Empowerment + Leadership Conferences + Speaker Series
Wellness + Body Positivity Weeks
I understand how important mental and emotional health has become for college students – now more than ever. With increased rates of anxiety, depression and health issues, students are facing new challenges in and out of the classroom. Sexual assault, alcohol prevention, hazing and risk management programs have most recently been given more attention and have become the norm due to the higher rates of issues in these areas across the country. While they are important and should be taken seriously, they have become reactionary in nature and less emphasis has been placed on proactive, healthy personal development programs that I believe can actually help contribute to lowering the rates of these problems.
The Strong Girl Workshop focuses on helping women become their best and develop self-confidence and self-esteem now while in college. We all have personal power within us to realize our true potential and make our goals and dreams happen. Social media is a part of our everyday lives and while it's original purpose was to connect us, many would agree it's caused increased feelings of disconnect, loneliness and low levels of confidence, body image and self-esteem. College is such a crucial time to explore new passions and step out of our comfort zones, yet many women are held back by their limiting beliefs and inner-critics. I noticed this when I was in college and realized there were no available resources for college women with tools and information on how to create a healthy mindset and lifestyle, which was why I created The Strong Movement.
Band-aid approaches to the issues that college women face do not equip women with what they need to thrive in school, in their communities and in life. With The Strong Movement Strong Girl Workshops, I'm focused and dedicated to helping women and giving them the inspiration and tools, for both a strong mind and a strong body, that they need to be their best, flourish and succeed in the world we live in.
The workshop overlaps across different categories of programming including:
Positive Mental + Emotional Health + Wellness
Body Image + Self-Esteem
Motivation + Inspiration
Women's + Personal Empowerment
I also always offer a BONUS Strong Girl Workout along with the Workshop. I've included the official program description and learning outcomes below. Please also visit the Strong Girl Workshop + Workout Page for more information, pictures, recaps of past events and to read what college women have been saying about the program.
Thank you for being a part of the Strong Girl Community! I am so excited for 2017!
Cheers to Strength, Confidence + Happiness!
Love + Sweat,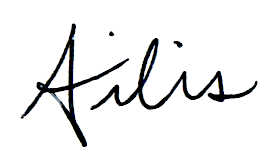 xoxo
Strong Girl Program Description
Hey, Strong Girl! You want a body that's working at your full, optimum potential. And you want a mind that is clear, positive and productive. You owe it to yourself to treat your mind and body right and be physically and mentally fit!
In this program, Ailis Garcia, the founder of The Strong Movement®, combines her skills as a NASM Certified Personal Trainer and Fitness Nutrition Specialist, as well as her experience navigating college and life after graduating from USC that led her from Nike Women sets and hosting live shows for the LA Dodgers to starting The Strong Movement and traveling across the country helping women create a healthy mindset and lifestyle for happiness and success.
She shares practical steps supported by recent studies and research in the field of positive psychology that you can implement into your life immediately to help you become your "best you" and build a Strong Body and Strong Mind. The workshop is interactive, fun and engaging with exercises and tools that can be applied everyday to boost your confidence and happiness. Ailis will inspire you to actualize and optimize your potential, believe in yourself and achieve the life of your dreams.
Learning Outcomes
Apply these steps to make things happen and actively pursue your dreams.
Create daily practices and habits to grow and develop self-confidence, fulfillment and happiness.
Discover ways to eat healthy and workout in college to gain energy and self-esteem.
Learn how to set a game plan and adopt the right mindset, belief system and healthy lifestyle for success.
Length: 2 Hour Interactive Workshop (Recommended)
For more info visit:the Strong Girl Workshop + Workout Page or email me at: ailis@thestrongmovement.com. I'm happy to set up a phone call to discuss the workshop + workout and answer any questions you may have!